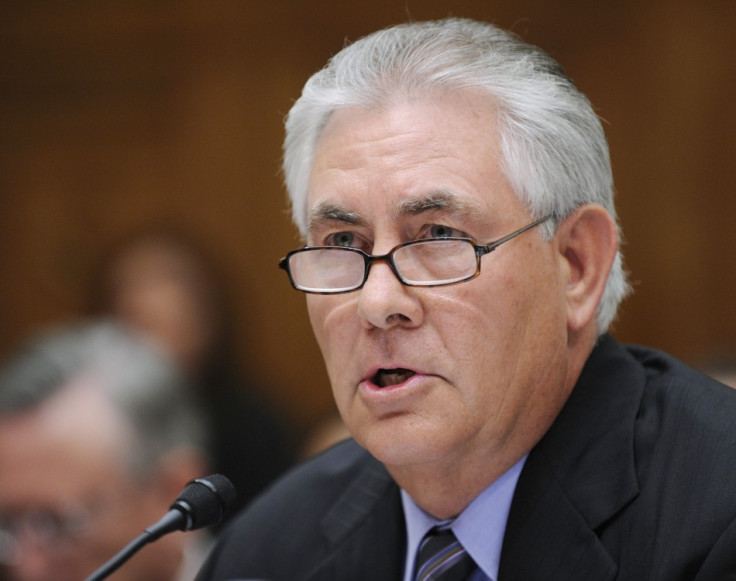 Rex Tillerson, the chief executive of Exxon Mobil, the world's largest oil company, believes that fears about climate change, drilling and energy dependence are overblown by an illiterate public and lazy press.
"It is the public that is illiterate in science and math, a lazy press, and environmental advocacy groups that manufacture fear for misconceptions about energy," that are spreading wrong ideas about fossil fuel energy, said Tillerson during a presentation to the US Council on Foreign Relations.
The gathering included top government officials, business people and non-governmental groups.
Tillerson said climate change is an engineering problem and efforts should focus on engineering methods to help adapt to changes rather than trying to get rid of fossil fuel uses.
He said risks of oil and gas exploration should be understood and methods to mitigate the issues must be adopted.
He admitted that burning fossil fuels would warm the planet, but felt that society would be able to adapt to the changes.
"Changes to weather patterns that move crop production areas around -- we'll adapt to that. It's an engineering problem and it has engineering solutions," said Tillerson.
"The fear factor that people want to throw out there to say 'We just have to stop this, I do not accept," he added.
Tillerson was of the view that issues such as global poverty needed more attention than climate change and fossil fuel could step in to benefit billions of people who have no access to energy.
"They'd love to burn fossil fuels because their quality of life would rise immeasurably. You'd save millions upon millions of lives by making fossil fuels available to parts of the world that don't have it," said the Exxon chief.
Tillerson's remarks came just days after the Rio+20 summit which was deplored by environment groups as a hoax for lacking a clear ambition to end poverty and to protect the environment.
Anti-poverty activists and environmentalists have always maintained that the world's poorest are the victims of the ill-effects of climate change such as rise in sea levels, severe storms, floods and droughts.