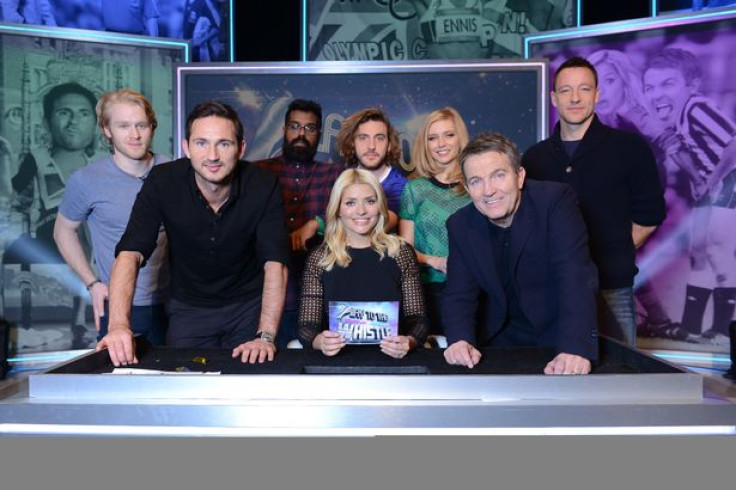 They were once on the same team as footballers for Chelsea and England, but John Terry and Frank Lampard were at war on Holly Willougby's show Play To The Whistle.
The competitive streak in the two sportsmen came out, casting their friendship aside, as they were challenged to a death stare competition during a recent episode of the light entertainment programme.
Terry, 36, and Chelsea skipper, put his serious game face on as he challenged Lampard, 38, to the showdown.
The pair looked extremely serious as they stared into each other's eyes, both focusing on trying not to blink. But Lampard – who is the all-time leading goalscorer for Chelsea – began to get sore eyes and tried not to break into laughter.
His concentration went out of the window when the Michael Bolton song How Am I Supposed To Live Without You? started playing in the background, which did not seem to faze Terry one bit.
Terry kept a straight face as he was determined to beat his footballing friend-turned-adversary, forgetting all those World Cup, European and Premier League games they won together for the battle on the ITV panel show. Lampard soon turned away to laugh, giving Terry the victory.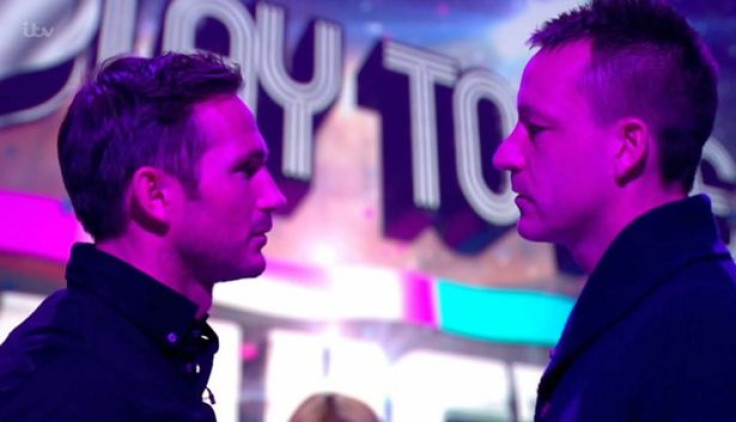 The tension between the sporting pair could have been cut with a knife during the intense moment, and Lampard was not pleased about being the loser, exclaiming to the audience: "No, no, no, no, no!"
Lampard had a chance to redeem himself with a second round of the death stare contest, as the footballers gazed into each other's eyes with the Meatloaf song I'd Do Anything For Love in the background, followed by LeAnn Rimes' How Do I Live Without You.
It appears that the romantic tunes got the better of both men, but it was Mousse T's 1998 classic I'm Horny that made the pair dissolve into giggles. Though Willoughby thought Lampard was the first to wince, it was later proved Terry was the first to laugh, meaning it was 1-1 between the sports stars.
The boys went in again for a third round and Another Level's Freaky got Lampard's mouth twitching, resulting in Terry winning the game. Final score Lampard 1 and Terry 2.
Play To The Whistle continues next Tuesday on ITV at 9pm.