Supergirl: Why Alex Danvers' authentic coming out journey means so much to LGBT+ viewers
For most of us, that one person who awakens your sexuality isn't always the person you end up with.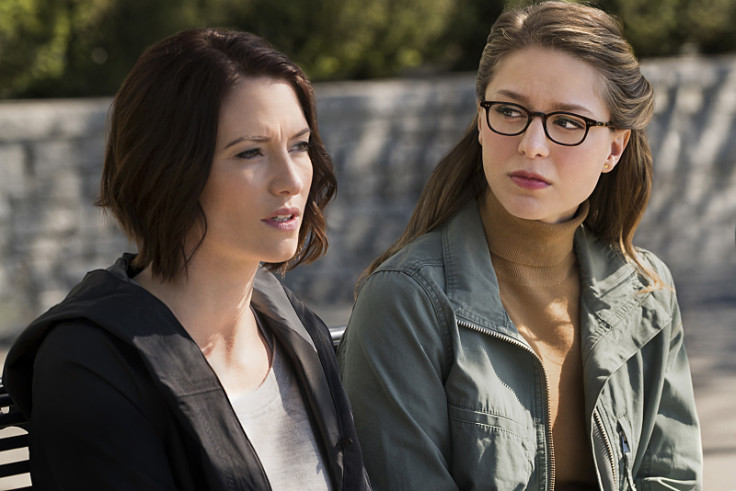 [*This article contains spoilers for Supergirl 2x06*]
It was clear from its very first episode that Supergirl would never merely be a show about a bulletproof Kryptonian alien who saves the world on a daily basis. While there are plenty of audience members who purely watch it for the comic book, action-packed goodness (which is perfectly okay), there are many more who are drawn to the series because of its strong representation of sisterly relationships, unwaveringly supportive friendships and occasional focus on career (yeah, it even makes time for that).
Above all else, however, Supergirl is unabashedly about finding yourself, whoever that may be. This theme was first built on titular hero Kara Danvers (Melissa Benoist) becoming the Girl Of Steel in season one, but soon it trickled down to supporting characters such as Hank Henshaw (David Harewood), who reluctantly revealed himself to be shape-shifting Martian Manhunter J'Onn Jonzz and Winn Schott (Jeremy Jordan), who found his true calling at his new job with the Department of Extra-Normal Operations.
But one of the most notable storylines throughout the show's ongoing second season is Alex Danvers, who, after meeting and developing feelings for lesbian cop Maggie Sawyer (Floriana Lima), came out to her sister Kara in Monday's episode Changing, and boy, was it well done.
As a gay woman myself, the whole journey Alex (Chyler Leigh) has been on over the last couple of episodes has really struck a chord, but this particular episode was filled with scenes that mirror my own past journey in learning to accept myself.
The whole idea of questioning your sexuality later on in life – spurred on by meeting a specific someone you fall for – is a reality that many people face and it's fairly often seen on TV, from Delphine Cormier in Canadian sci-fi series Orphan Black to Waverly Earp in supernatural drama Wynonna Earp. But while both of those shows saw the person in question 'get the girl', Supergirl was brave enough to depict them not getting the girl. This storyline is bigger and more important than a 'ship' – and it's beyond refreshing. It's not always about the happy ending, it's about the struggle too.
Alex came out, kissed Maggie and got rejected. While it's heartbreaking to see one of your favourite characters go through that, it was Supergirl's refusal to present the relationship through rose-tinted glasses that took me aback. This happens in real life. All the time. Because funnily enough, not every lesbian fancies every lesbian they meet and it's important for young LGBT+ youths to understand that the person – if there is such a person – who makes you realise your sexuality isn't always the person you end up with. Realistically, they rarely are and that's okay. It doesn't make your feelings any less valid.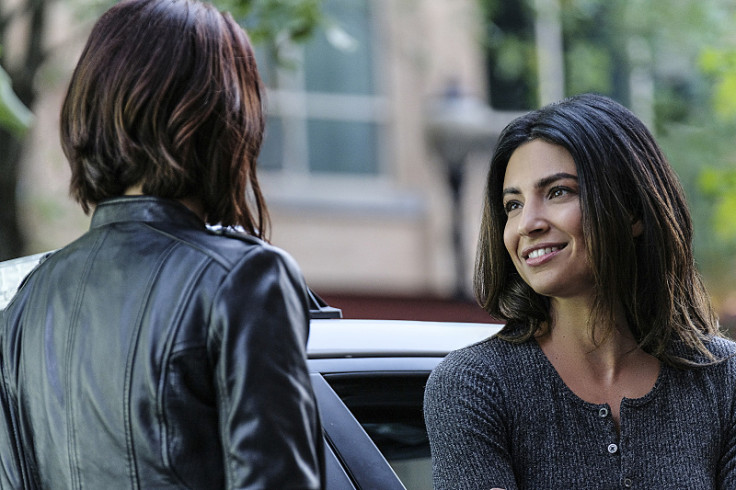 Chyler Leigh as Alex Danvers (left) and Floriana Lima as DC Comics character Maggie Sawyer
The CW
The episode also didn't shy away from addressing Alex's fear to tell her family, something that can be so crippling to a person coming to terms with the fact that they're bisexual or gay – nor did it gloss over the fact this was brewing in her unseen backstory either.
In one poignant scene, Alex tells Kara that – while she's never had feelings for another woman before – she's been losing sleep looking back over her childhood, reliving moments such as lying next to a female best friend at sleepovers and remembering the emotions she felt, which now make more sense to her.
Personally, I've never seen another show where a character openly talks like this and it's unbelievably reassuring to see someone just like me, and many other gay people, depicted on-screen in such a validated way.
The storyline didn't stop impressing me there either. The subtle differences between Alex's no-holds-barred, honest conversations with out-and-proud Maggie about how she'd never felt right being "intimate" with men as opposed to her insistence to family member Kara that this was all overwhelmingly new to her wowed me. So often when coming out, you do soften the blow when it comes to those closest to you. It doesn't mean either statement is less truthful, but it's sometimes easier to pour your heart out completely to a stranger who you can relate to, than it is to a relative, and Supergirl nailed that dynamic.
Funnily enough, not every lesbian fancies every lesbian they meet and it's important for young LGBT+ youths to understand that the person - if there is such a person - who makes you realise your sexuality isn't always the person you end up with.
Many people worried about the fate of Supergirl when it moved from CBS to The CW Network, particularly when executive producer Greg Berlanti started to tease a gay storyline. LGBT fans' of the show – myself included – were particularly doubtful, with good reason. Earlier this year marked the whole 'Clexa debacle', which saw the promising romantic relationship between two female characters (Clarke and Lexa) unexpectedly stamped out when one of them was killed. The arc, and further example of a 'bury your gays' cliché (where fictional gay or lesbian characters die or remain unhappy), didn't go down well with viewers.
While it might be on the rise, LGBT+ representation is still few and far between on popular shows, so it's wonderful to see a story where these themes are finally being treated considerately and without the need for over-the-top drama.
But credit to the authenticity of Alex's journey doesn't lie with the network, but to Supergirl's writers (and Leigh – seriously, give her all the awards) who have really proven over the last few episodes that they can seamlessly interweave these human stories with epic fight scenes. Since the episode aired, social media has seen countless reactions from viewers, praising the work done by the cast, writers and director Larry Teng voicing how the situation represents their own – and about bloody time too.
"I'm SO proud to tell#alexdanvers story you're gonna see tonight," Leigh, wrote on her Instagram profile last night alongside a rainbow-coloured Supergirl logo. "It's a major step in self discovery, acceptance, joy, heartache, struggle, love and what our show signifies so often... #strongertogether More today than ever before. I'm honored to have been trusted with such a beautiful journey and humbled to hear all the feedback so far about how Alex #comingout was truthfully depicted. It has honestly brought me to tears. I'm so so grateful".
I think it's safe to say that we're the grateful ones, Chyler (and everyone else involved in this storyline at Supergirl). Thank you for delivering the tasteful, emotional, satisfying and, most importantly, realistic story that we've waited so long to see.
© Copyright IBTimes 2023. All rights reserved.