The Flash season 3 returns with episode 6: Will Wally team up with Alchemy to become Kid Flash?
The Flash season 3 returns with episode 6 on 16 November on The CW Network.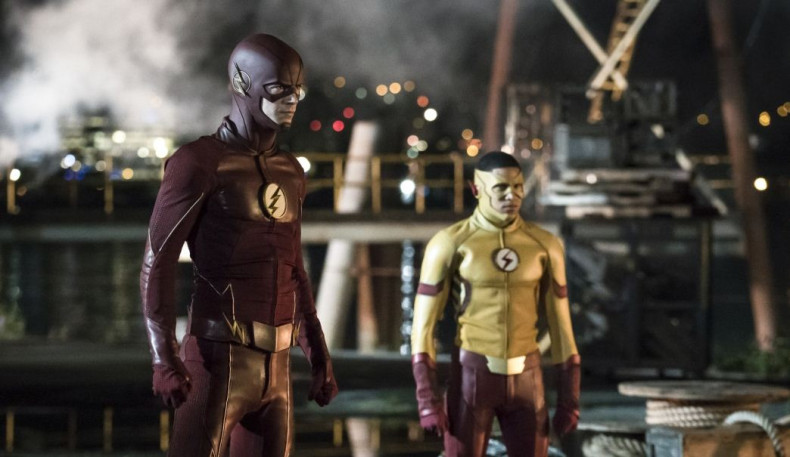 The Flash season 3 returns from hiatus with all-new episodes this Tuesday, 15 November, at 8pm EST on The CW Network. Doctor Alchemy – who has the power to restore people's powers from Flashpoint timeline –will tempt Wally West to become speedster, Kid Flash in the upcoming episode titled, Shade.
Click here to watch The Flash season 3 episode 3 live via The CW app. You can also watch the episode online by clicking here (only in the US).
Wally starts dreaming about being a speedster and Alchemy, following which, Barry will be forced to reveal that he was Kid Flash in the alternate timeline he had created. Keiynan Lonsdale who plays Wally, explains the confusing visions and dreams.
He told TV Line, "He has already been having these feelings of him being a speedster, assuming that's in his future. So when you put these visions and dreams on top of that, it's an extra validation that he's right. But it can be quite a challenge in his own head."
"Everyone's conflicted," Lonsdale added and most conflicted of all is Barry, who "has kept this a secret from Wally" Lonsdale also shared how the rest of the Star Labs team feels about Wally's dreams and Alchemy. "They know that Alchemy isn't a good guy, so I don't think anyone wants Wally near him. People become dangerous after Alchemy gets his hands on them, so [the initial response is], 'OK, we need to not let that happen,'" he said.
However the actor admitted that Wally is not scared of the idea of becoming a speedster. "The idea of being a speedster doesn't scare him at all. It's perfect for him. Though these visions get pretty nasty at one point, and that definitely troubles him in a sense."
Will Wally turn evil and team up with Alchemy? We will have to wait and watch this Tuesday's episode to find out.