Sebastian Vettel will start the final practice session as heavy favourite to clinch pole position for the 2013 Formula 1 Italian Grand Prix. The defending world champion dominated the field during second practice on Friday afternoon, posting 1:24.453 to finish 0.623s ahead of team-mate Mark Webber.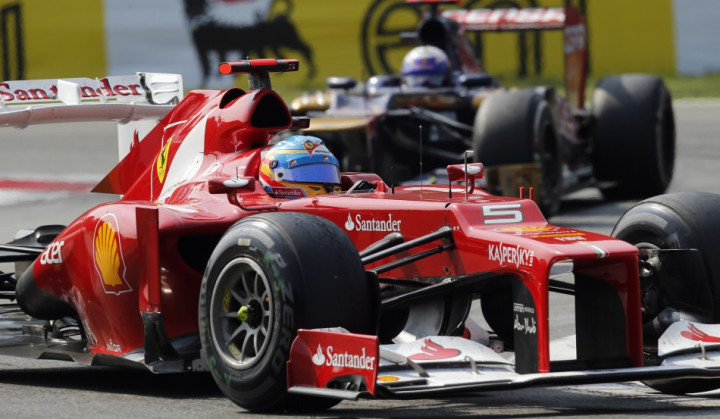 Ferrari's Fernando Alonso was reasonably impressive in opening practice, running 1:25.600 to finish only 0.035s behind Lewis Hamilton's Mercedes but the Spaniard fell away in the afternoon, much to the disappointment of the passionate tifosi; Monza is, in every sense, the spiritual home of Ferrari and the pressure to do well at this high-speed circuit is on the scarlet cars.
Alonso's second session time was 1:25.330, 0.877s behind Vettel and the Lotus-Renaults of Kimi Raikkonen and Romain Grosjean between him and his championship rival.
Meanwhile, the Mercedes drivers have been slower than expected, given Hamilton is on a run of four straight pole positions and Nico Rosberg claimed three straight at the start of the season. The 2008 world champion managed only 1:25.340 for sixth in the second session and Rosberg was right behind on 1:25.367.
Where to Watch Final Practice and Qualifying for 2013 Formula 1 Italian Grand Prix
Live coverage of the final practice session starts at 9.45am BST on Sky Sports F1 and 9.55am BST on BBC Two. Radio commentary is on BBC Radio 5 live sports extra and starts at 9.55am BST. Real time internet updates are available on the Live Timing section of the sport's website.
UPDATE: Formula 1 Italian GP 2013: Vettel Dominates Final Practice at Monza with Alonso a Close Second for Ferrari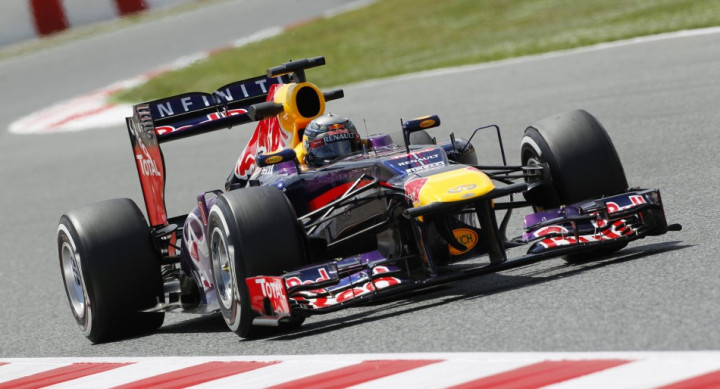 Live coverage of the qualifying session starts at 12pm BST on Sky Sports F1 and 12.10pm BST on BBC Two and BBC Red Button 1. Radio commentary is on BBC Radio 5 live and starts at 12pm BST. Real time internet updates are available on the Live Timing section of the sport's website.
UPDATE: Sebastian Vettel leads Red Bull 1-2 in qualifying, with Fernando Alonso fifth for Ferrari and Lewis Hamilton 12th for Mercedes.
READ: Formula 1 Italian GP 2013: Where to Watch Race Live and Weather Updates
Friday Practice Review
There was some speculation before this weekend started that the Red Bulls would struggle at Monza. The Milton Keynes outfit have a phenomenal package but the RB9 has previously been uncomfortable on low downforce settings.
So far, though, Vettel and Webber have little to complain about, particularly since both Mercedes drivers were even further off the pace in second practice than the Ferrari of Alonso. Of course, these times mean very little when it comes to qualifying or race results, given each car runs different fuel loads, tyres and settings but it does provide an interesting yardstick.
READ: Formula 1 Italian GP 2013: Mercedes Finish 1-3 in Opening Practice at Monza
Ferrari, for example, performed significantly better than expected two weeks ago at Spa-Francorchamps in Belgium; Spa, like Monza, is a very high-speed circuit. So expect the prancing horses to be fast here as well, particularly since this is their home ground. However, having said this, Alonso has not been as impressive in practice here as he was in Belgium.
All of this means the Red Bulls remain the cars to beat in a timed session, whether qualifying or race. Mercedes will likely challenge for a front row start once again, with Hamilton leading the charge. Alonso will expect to put in a charge as well but the Spaniard may, realistically, have to settle for a second row start at best.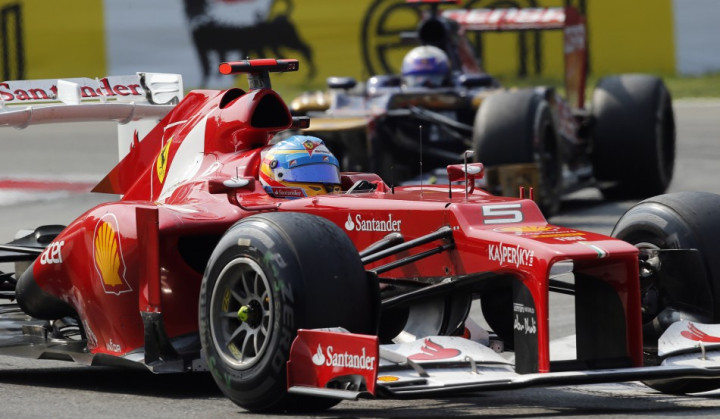 Tyre wear could play a particularly crucial role this weekend. The Ferrari is generally much easier on the Pirelli rubber than either the Red Bull or the Mercedes and this could play into their hands. Monza does not usually see too many pit stops in the race and Sergio Perez's brilliant drive from 12th on the grid last year to second place is an example of how staying out of the pits could benefit your race strategy.
Pirelli have offered hard (P Zero Orange) and mediums (P Zero White) for this race and it will be interesting to see if any of the front runners opt to sacrifice qualifying pace for better tyre mileage at the start of Sunday's race.
Weather Updates
The weather gods have bad news for the drivers and teams. Friday practice sessions were run under bright and sunny skies. However, early forecasts for Saturday and Sunday are not quite the same. The final practice session begins at 11am local time, before which a light spell of rain is expected.
Temperatures, which hovered around the 30C mark yesterday, are likely to remain high on Saturday morning, which means we will probably see a slight increase in humidity. It is going to be a physically taxing race weekend.
Qualifying begins at 2pm local time, by which time forecasts expect the skies to clear up and the track (if there was rain) to dry up. Temperatures will be about the same as in the morning but there will be increased humidity.
Little or no wind is expected for most of the day.