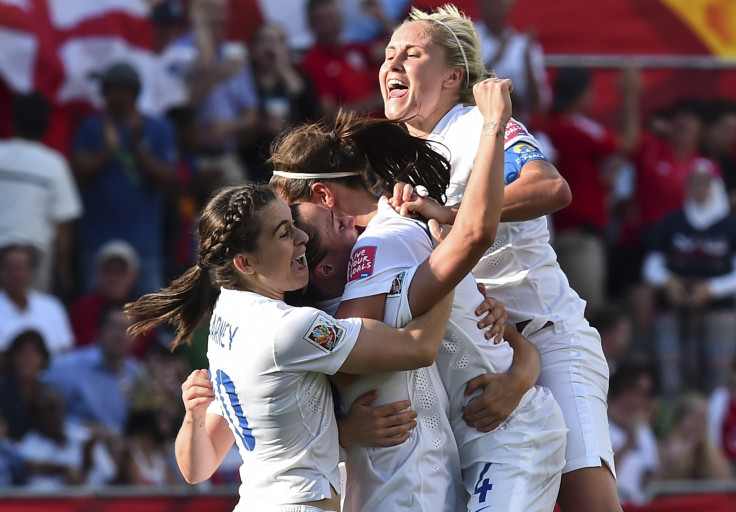 The Football Association has removed a welcome home message on social media to the Lionesses after being accused of sexism.
In a statement, the FA tried to explain its actions: "The full story was a wider homecoming feature attempting to reflect the many personal stories within the playing squad as has been told throughout the course of the tournament.
"However, we understand that an element of the story appears to have been taken out of context and the opening paragraph was subsequently revised to reflect that fact."
The official England account posted "Our #Lionesses go back to being mothers, partners and daighters today, but they have taken on another title - heroes".
An FA source told the Press Association it had been "unfortunately phrased".
Within an hour the controversial tweet was taken down, but the tweet was already being commented upon.
Dr Suzi Gage tweeted: "England's FA tweets some hideously condescending b*llocks about the Lionesses."
James Callow, writer of the online article denied "any accusation of sexism".
On his Twitter account he said: "The piece is intended to sum up a nice moment when players are reunited with their families.
"Human interest is a big part of any sports reporting. I'd have done the same for England men, absolutely."
England finished third at the Women's World Cup in Canada after beating Germany 1-0 after extra-time in their final match on Saturday.
Most of the England football team will return to Women's Super League. "We haven't achieved something like this for a long time and it means that hopefully we can really push on – media and everyone else – really trying to get the supporters to these WSL games and growing our game even more," said midfielder Fara Williams in a Guardian interview.
"You've seen the passion we show in that shirt. We show it for club and country and we really do try to inspire young people to take up the sport. Hopefully they've seen that in our performances while we've been away, and hopefully they'll all come out and see what we do for our clubs."