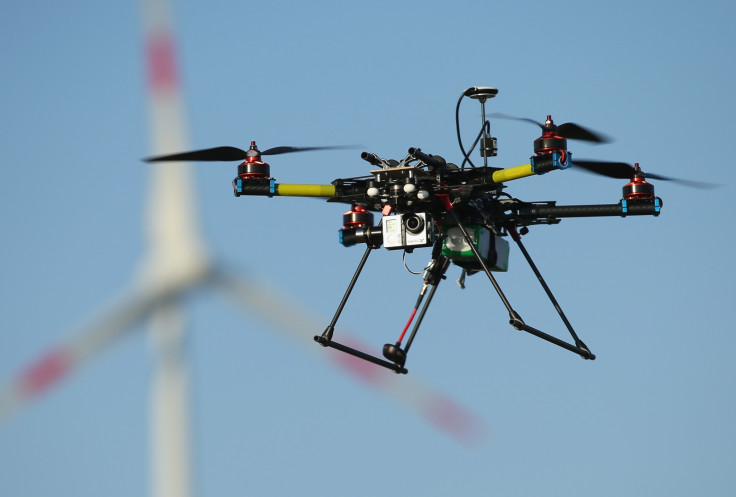 The US Federal Aviation Administration (FAA) has at long last finalised the first safety rules governing the use of small commercial drones in order to potentially open up new opportunities for business and government, but the new rules would make a delivery service like that envisioned by Amazon very difficult to achieve.
The new rules, which will take effect from August, relate to unmanned aerial vehicles (UAV) weighing less than 25kg. Pilots are only allowed to operate the aircraft if they are at least 16 years old and hold a remote pilot airman certificate that is garnered by passing an aeronautical knowledge test at an FAA-approved testing centre.
All flights have to remain within line of sight and cannot fly higher than 400ft above ground level, or above a groundspeed of 100mph. Commercial drones can only be operated in daylight or in civil twilight (30 minutes before or after official sunset) as long as the UAV has anti-collision lights on, and minimum weather visibility must be at least three miles from the drone's control station.
The drones must not carry any hazardous materials and UAVs cannot be operated from a moving aircraft or a moving vehicle, unless the operation is being carried out in a sparsely populated area. Pre-flight checks of the drone must be conducted prior to flights and the FAA must be notified within 10 days if the drone causes any people serious injuries, loss of consciousness or property damage worth over $500 (£341).
FAA is trying to loosen the reins to help innovation
The FAA says that by industry estimates, the drone industry could generate over $82m for the US economy and create over 100,000 new jobs over the next decade. So in order to avoid preventing the burgeoning industry from flourishing, the FAA has decided on the new regulations in order to minimise risks to other aircraft, as well as people and property on the ground.
"With this new rule, we are taking a careful and deliberate approach that balances the need to deploy this new technology with the FAA's mission to protect public safety," said FAA Administrator Michael Huerta. "But this is just our first step. We're already working on additional rules that will expand the range of operations."
If companies want to carry out drone flights that contravene these rules, such as the ability to fly a drone at night, they will need to apply for a waiver at a new online portal that will shortly be introduced by the FAA in the coming months.
In the past, the FAA has been very much against anyone being allowed to fly UAVs due to concerns over aircraft safety, until a court case in 2014 against the operator of a drone used to record events from the air led to a six-year-long ban on unmanned UAV flights being lifted.
More business applications, but also more paperwork
And while the new regulations still make Amazon's dreams for a Prime Air service that can autonomously deliver packages highly unlikely since the pilot must always be within line of sight of the drone, experts say that the rules still open up the industry by making many new business applications possible, although businesses that were previously not regulated will have more work to do to make sure all their pilots are certified and in compliance with the rules.
"The FAA final rules released today will spur a new renaissance in aviation innovation that will lead to numerous efficiencies in the US economy, but will also create new legal obligations on businesses that were never before regulated by the FAA and now may have numerous FAA-certified drone operators and a fleet of drone aircraft to maintain," Joel Roberson, partner at Holland & Knight's drone practice told IBTimes UK.
The rules are interesting, but it seems a pity that the rules do not apply to consumers, as consumers are the ones who have been involved in incidents such as nearly hitting police helicopters. It is also unlikely that businesses will be willing to comply with reporting every single incident or accident to the FAA if there is a chance that they could be penalised and have a note on their records.