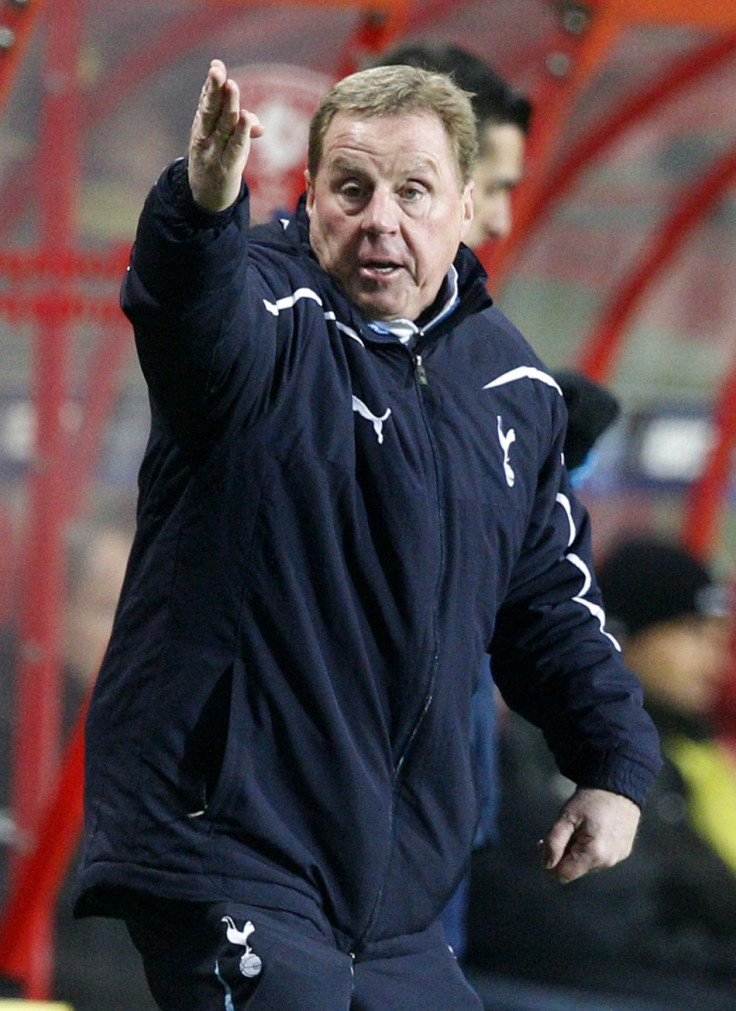 The English Football Association (FA) has released a statement confirming their acceptance of Fabio Capello's resignation, from the post of manager for the English national team. The 65-year-old Italian remains one of the most respected names in management, following enormously successful stints with clubs in Italy (AC Milan, Roma and Juventus) and Spain (Real Madrid).
The short but intense saga leading up to the moment in a meeting between Capello, FA Chairman David Bernstein and FA General Secretary Alex Horne on Wednesday, centered around the FA's decision to strip Chelsea defender John Terry, 31, of the captain's armband for the national team, over the player's involvement in ongoing racial investigations. A verdict on Terry allegedly having racially insulted Queen's Park Rangers' Anton Ferdinand (who is, incidentally, the younger brother of Terry's national teammate Rio Ferdiand), is expected sometime in July.
Capello reacted rather badly to what he perceived was the FA forcing his hand in the issue. In fact, he even went on record with Italian television channel RAI to that effect.
The question, now, is very simple. Who will replace Fabio Capello? This is all the more important because the 2012 European Championships are only three-odd months away and England's preparations, already hampered by a lack of talent in certain positions, aging key players and the knowledge that talismanic striker Wayne Rooney will be suspended for the first two games, have certainly taken a big hit.
In an IBNLive report, Gareth Southgate, a former England captain and now the Head of the FA's Elite Development division suggested the appointment of an interim coach for the forthcoming friendly against the Netherlands, while the search for the long-term man goes on. More importantly, the nationality of the new manager is also being spoken about, with Rooney writing on his Twitter page: "Got to be English to replace (Capello)".
Possible Candidates to Replace Capello:
Harry Redknapp:
- Current Club: Tottenham Hotspur (3rd in the EPL)
- Reason: The most likely solution. Redknapp is doing a wonderful job at White Hart Lane. Spurs currently sit third in the league table, in front of Chelsea, Arsenal and Liverpool. Importantly, under Redknapp, they are playing some of the best football in the league. The FA has publicly stated they want an Englishman to replace Capello and Redknapp seems the obvious solution. In addition, the resolve and man management skills that Redknapp displayed when fighting off interest from Chelsea for Spurs' Croatian midfielder Luka Modric might stand him in good stead to deal with the over-inflated egos and delusions of grandeur some English players have. The only concern will, of course, be a lack of title-winning experience (significant titles).
Rafael Benitez:
- Current Club: Unemployed (last with Inter Milan)
- Reason: This is, admittedly, a wild horse. Benitez has repeatedly spoken of his desire to return to England, preferably as the manager of the national team. Fans of English football will remember him for his days with Liverpool and, most famously, as the orchestrator(?) of the glorious comeback against AC Milan in the 2005 UEFA Champions League finals. Benitez is definitely a very wily tactician... his time with both Valencia (in Spain's La Liga) and Liverpool stand testimony to that fact. In addition, having cut his footballing and managerial teeth at Real Madrid's youth academy, he does understand the pressures of both winning and playing good, attractive football. The only problem is that he tends to go missing - tactically - in some games. In fact, the common complaint during his Liverpool days was that he tended to concentrate more on European games than domestic ones.
Jose Mourinho:
- Current Club: Real Madrid (1st in La Liga)
- Reason: Jose Mourinho... The Special One... the only coach to have won the UEFA Champions League with three different clubs... a manager who has, since 2002, never gone a calendar year without winning at least one trophy. There are so many reasons why the FA should rush to install the Portuguese tactician at the Wembley hot-seat... although they may not agree with all of them. In any case, Mourinho is, without exception and without doubt, one of the most successful managers in a long time. His tactical knowledge, ability to adapt and even sportsmanship has been called into question more than once... most recently in public spats with FC Barcelona and their players and staff members. However, Mourinho's key strength is man management. He brings with him an aura of brash, in-your-face arrogance that players absolutely adore... and the opposition hates. That shot of confidence and a lesson in being world-beaters is perhaps just what the English need.
Pep Guardiola:
- Current Club: Barcelona (2nd in La Liga)
- Reason: It stands to reason that the man at the head of the most successful football club (possibly) in the history of the game... the man under whose tutelage a generation of phenomenally talented young footballers have graduated from La Masia - the club's youth academy... and the man who can control and train a team with the likes of Lionel Messi, Xavi, Andres Iniesta, Carlos Puyol and, in the past, Thierry Henry, Zlatan Ibrahmovic, Samuel Eto'o and Ronaldinho, is no man to lightly dismissed. Guardiola, himself a former Barcelona player, has won absolutely everything he possibly can at club level, while keeping hated rivals Real Madrid at much more than arm's length. Again, like Mourinho, his greatest strength may not be tactical... it may lie in his ability to forge strong and understanding relationships with key players - something the English could use at the moment. However, his lack of success with different teams, at different levels and in different countries could count against him.