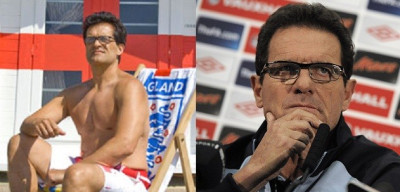 Fabio Capello's resignation as England manager surprised a lot of people, though the news undoubtedly hit some harder than others.
One of those who is apt to still be digesting the Italian's decision will be 54-year-old Mike Coats, the top Fabio Capello lookalike
Since 2008, Coats enjoyed a second lucrative career as a professional lookalike for Capello, even managing to appear in adverts and turning on the Christmas lights in his home town of Yeovil.
Following Capello's departure, it looks like Coats will return to his job as a graphic designer on a full-time basis.
"I am a bit gutted, but my life is not crushed. I have another job in multimedia, but there is a sense of loss that I no longer have this pseudo-celebrity," Coats told the website thisissommerset.co.uk.
With this is mind, here are a few other professional lookalikes who may or may not be in the business for much longer.