World-renowned celebrity make-up artist Lisa Eldridge has put her brushes down temporarily to pen her debut book Face Paint: The Story of Make Up.
Employing over 20 years of experience in the beauty industry, she has created a book filled with the history and origins of makeup, colours, trends and influences. At an exclusive and intimate pre-book launch held by Liberty of London, Eldridge told us that her success actually came out of being ignored in the beginning.
A few years ago, after working on popular make-over show 10 Years Younger she was flooded with offers to work on similar shows helping others to improve their looks.
However, Lisa felt so passionately about the origins of cosmetics rather than their uses that she decided to approach producers to develop a documentary on their history.
The producers, not really understanding Eldridge's influence in the industry, did not take on her ideas and from this Lisa went out on her own to create her incredibly successful blog and YouTube channel, where she could speak freely to her millions of fans globally about her love of vintage cosmetics and trends.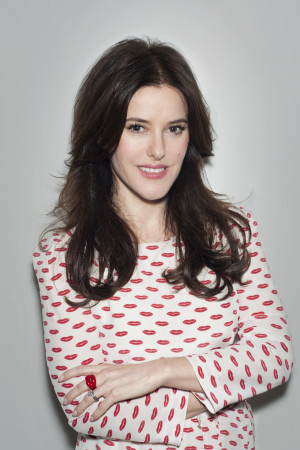 The passion that has driven her stemmed from the first time she picked up a box of vintage cosmetics for five pounds in a market in London, resulting in her amassing a huge personal vintage collection with some items dating back 2000 years.
Skip forward a few years and Lisa, with a literary agent to hand, began extensive research into what was to become her book Face Paint.
Working with museums, curators and researchers from Kings University, Eldridge threw herself into the process and has been told she is one of the "most involved authors that they have ever worked with", which is a real credit to her true dedication.
In person Lisa comes across as an incredibly intelligent, passionate, hard-working family-orientated woman who remains humble and grateful to every fan that has supported her over the years. Lisa has done things differently to her peers and made her work about far more than just simple products and that comes across in Face Paint.
Our verdict
This is definitely not just a coffee table "how to" book but a truly inspiring guide to cosmetics. Moving seamlessly through history in a whirlwind of cosmetic and cultural information, Face Paint is tome of accessible information that informs and inspires.
---
Jihan-Annesa Turner is a wife, mother and lover of all things beauty-related. She runs her own blog, Jihan-Annesa, covering beauty, fashion and lifestyle. For more reviews, go to www.jihanannesa.com