Now that the New York Fashion Week (NTFW) is over, it's time for us to take in and digest the hottest hair and make-up trends from the catwalk, and show how you can recreate them at home.
Minimal make-up
This year we saw a lot of fresh faces on the catwalks, so we're talking about using a light handed 'less is more' approach with your everyday look, and not using your entire make-up collection in one sitting.
We were seeing models with a lot less product on their faces, and Marc Jacobs even went as far as to have his models go completely make-up free.
For some this is great news, and the best way to achieve this look is to make sure you have a good skincare routine in place, so your skin looks hydrated and fresh.
Fresh face
As we head into autumn, you can consider switching to balm cleansers. These balms are great for all skin types, not just dry skin. They gently breakdown make-up and oils, leaving you with nourished skin.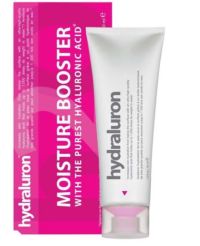 Remember, oily skin can still be dehydrated so if you do have oily skin you should still use cleansing balms. Using a hydrating serum in the colder months will help you look fresh against the elements. Hydraluron by indeed labs, is a hyaluronic acid serum which acts as a moisture-binding agent, smoothing and plumping the skin.
Top it up with your favourite moisturiser. The range by Simple is skin-friendly and affordable, tackling all sorts of skin types.
My secret to pulling of the fresh-faced, no make-up look is a facial toning spray infused with rosewater. You can use this at any time of the day to give your skin a surge of moisture and glow. It's the perfect way to perk up your skin and you can pick one up for as little as £5.
For those who don't feel comfortable going completely bare-faced, give your brows a brush through and add some clear brow gel. On your lips try a My Lips But Better lip gloss and match with a brown/black mascara.
Just Bitten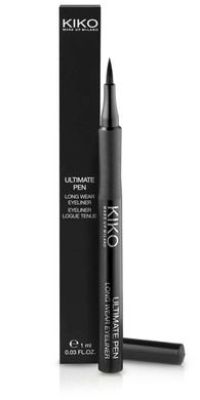 Lips were a big feature at NYFW - pink, juicy, just-bitten shades that make you look effortlessly chic. This is a change from the popular bold lips. If you have a dinner date, or you want something more subtle around the office, this look suits everyone, you just need to find your shade.
Bold Lines
Bold eyeliners were on the catwalks in some shows with minimal skin make-up and pops of colour around the eyes, adding a modern touch for a simple look. Kiko Cosmetics Ultimate pen long wear eyeliner is available in a whopping twenty-six shades, so you can experiment and see which takes your fancy.
Get Knotty
For hair, we saw a NYFW trend of knots, rather than braids and buns. Half up, half down, with a sumo knot at the back is the way to style your hair if you are looking for an up do.
Slick Back
For those who prefer their hair down, once again we saw wet, slicked back hair on the catwalk. Not greasy, but a clean, masculine style, with added height in the front. For these looks you need a good backcombing brush.
---
Jihan-Annesa Turner is a wife, mother and lover of all things beauty-related. She runs her own blog, Jihan-Annesa, covering beauty, fashion and lifestyle.
---