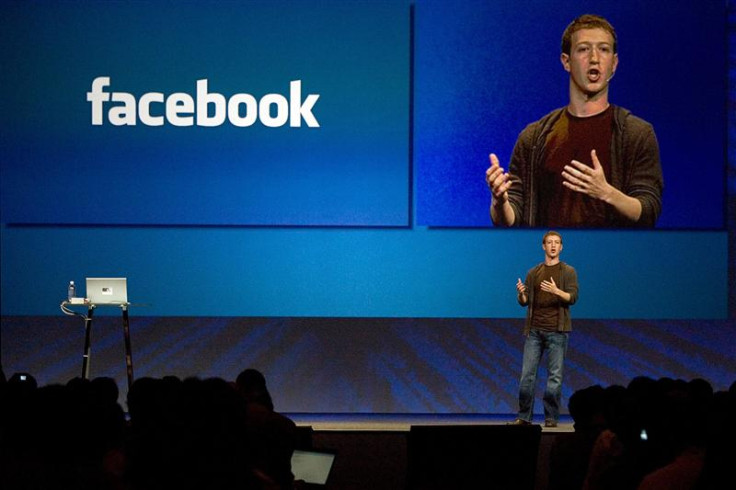 Facebook has submitted its initial public offering (IPO), taking the first step to become a publicly traded company, and has outlined plans to raise $5bn from its flotation.
The social network has an estimated market cap of $100bn and it will be represented by the ticker symbol FB, although it is not yet known if it will list on the New York Stock Exchange or the Nasdaq.
Filing its IPO has meant that, for the first time, the public is able to see how much profit and revenue Facebook generates. The eight-year-old website made a net income in 2011 of $1bn on revenue of $3.7bn.
In a letter with the IPO filing, Facebook boss Mark Zuckerberg said: "We often talk about inventions like the printing press and the television - by simply making communication more efficient, they led to a complete transformation of many important parts of society. Today, our society has reached another tipping point."
The IPO, which is the largest for a technology company since Google floated in 2004 and raised $1.7bn, also revealed that Facebook has 845 million active monthly users and a staggering 483 million of them log in every day to the website. Facebook has 3,200 employees and will pay creator Mark Zuckerberg, 27, a salary of $1 (sic) a year from 2013.
Zuckerberg, who created Facebook in his bedroom at Harvard University, owns 28.4 percent of the social network and earned a basic salary of $483,333 in 2011, plus a bonus of $220,500. But from next year he will take the huge pay cut to put him on the same amount that Steve Jobs was paid when he was CEO of Apple.
Flotation on the stock market is going to make many of Facebook's 3200 employees very wealthy, and analysts have suggested that the company must seek to control employees who would rather spend their new-found millions than work. Gartner analyst Michael Gartenberg told the International Business Times UK: "It's a common problem for companies that have recently gone public. Facebook will need to make sure it can retain key talent as well as attract new talent post IPO."
Facebook was launched in April 2004 and relies almost entirely on advertising, which brought in 85 percent of revenue for 2011; the website can offer adverts targeted to specific users - such as advertising a wedding venue to people aged between 20 and 30 who live in Guildford, Surrey, and are listed as engaged on their Facebook profile.
Floating on the stock market is big news, but will not affect the users. "If you look at the history of tech IPOs you will see that while the event may be significant during the time leading up to and just after the IPO, over the longer term this really is just another small step for the company," Gartner analyst Brian Blau told the International Business Times UK.
"They will come under more scrutiny so their business fundamentals and public actions will need to be more carefully planned and executed, they will have to answer to shareholders too, but fundamentally the Facebook product will need to keep users engaged, they must continue to attract brands who want to advertise, and overall they must help brands and third-party app developers use the OpenGraph API in ways that value user data without violating users' privacy," Blau said.
Facebook warned that risks to the company include loss of advertisers, susceptibility to legal action, a decline in growth, the loss of game developer Zynga and the loss of Zuckerberg.
Harvard co-founders Dustin Moskovitz and Eduardo Saverin own 7.6 percent and five percent of Facebook respectably.
Zuckerberg owns 533.8 million shares in his company - 28.4 percent - which will value him on paper above $20bn when Facebook floats on the stock market; he also holds the voting rights for more than 50 percent of the company, so he will keep control of the website.