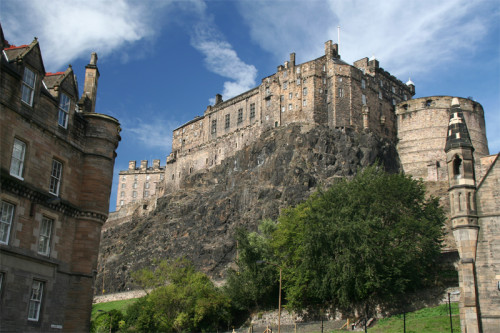 A Facebook campaign to find the owner of a gold wedding ring found near Edinburgh Castle has gone viral on the social network, but the owner has yet to come forward.
The ring bears the inscription "Christophe Nelly 14-06-1986" and was found by 21-year-old Jonija Šepetytė at 6pm on 27 January at the Royal Mile as she was walking home.
Šepetytė, a shop supervisor with the cashmere section of the GL Attractions store next to Edinburgh Castle, posted a picture of the ring on her Facebook page, which has been shared over 131,000 times on the social network and liked by 3,520 users so far.
"There are many tourists here every day, so this ring may belong to anyone around the world. I ask you to share this picture and maybe with your help we could find the owner," she wrote on her post.
Šepetytė told the Edinburgh Evening News that she had hoped to find the owner by searching for the name in the description on Facebook, but it turns out that there are many people with the name "Christophe Nelly", and the social network now makes it harder for users to contact people who are not on their Facebook Friends list.
She said: "I'm originally from Lithuania, so most of my Facebook friends are based there. My boyfriend said it was a waste of time me posting it because it would just be seen by a load of Lithuanians with no connection to Edinburgh, but I think he's been proved wrong!"
Some of Šepetytė's contacts have replied to her post, and a joking comment asking her to destroy the ring as it could be the One Ring from the Lord of the Rings film trilogy, has been liked 1,232 times.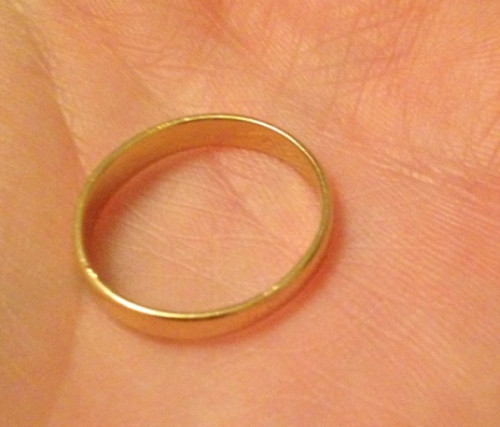 Another user has suggested that someone threw the ring away on purpose and doesn't want it back, and this comment has been liked 208 times.
Šepetytė is still hoping that the owner would like the ring back though.
"It hasn't been claimed yet but I'm hopeful that it's just a matter of time. I was really amazed at the response and how many people have tried to help out," she said.
"I just really hope we solve the mystery and I can give the ring back. Someone out there must be missing it."