Virtual reality: 70% of UK consumers would buy a VR headset but are not so keen to have one at home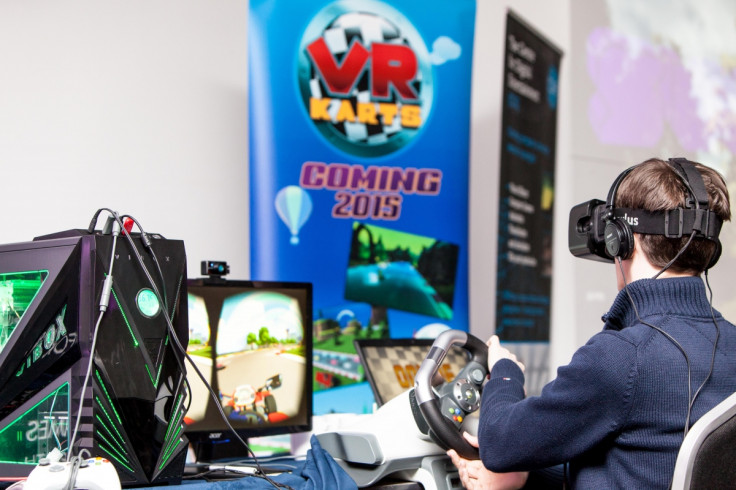 A new survey has found that 75% of UK consumers believe that virtual reality technology will have a positive impact on our lives – but 50% fear it could have a negative impact on home life.
The Work, Rest and Play: How Will Virtual Reality Impact Everyday Lives? report, commissioned by Invest Bristol & Bath, surveyed 2,000 people and found that 70% of all respondents would consider buying a VR headset in future, and that a third had already tried one out.
Of the available VR headsets that have been touted, 33% of all respondents would purchase the Samsung Gear VR, while 28% would purchase the PlayStation VR headset – a decision that is tied to the price of the devices. About 81% of the respondents would pay up to £300 for cheaper devices like the Samsung Gear VR and other consumer headsets, but only 3% of people would be willing to pay over £500 for more expensive headsets such as the HTC Vive or the Oculus Rift.
When it comes to how people feel about VR, men are more enthusiastic, and 82% of male respondents said that they felt VR would have a positive impact on their lives, while only 69% of women agreed. 47% of the female respondents also worry that VR could have a negative impact on family life and mental health.
Using virtual reality outside entertainment
Although the respondents felt that VR would overwhelmingly be used for gaming (60%) and entertainment (45%), they also felt that VR could have an impact on education (23%), healthcare (17%), travel (13%), aerospace and defence (10%) and property and construction (9%).
Many companies are now fitting VR into new fields other from gaming, such as BMT Defence Services, a Bath-based company that is using VR to train staff in how to maintain a range of defence systems such as submarines and ships. Then there is Opposable VR, a firm that has worked on marketing VR content, such as a VR experience explaining how a smart city would work for US telecoms giant AT&T. University of of the West of England is also using VR to teach forensics students by simulating real forensic investigations of crimes.
"Without doubt, some of the more intriguing and leading edge applications of VR are to be found in industry. Training simulations in particular will drive interest across business sectors. The use of VR in fixed rather than mobile environments, where you're not reliant on carrying a VR headset around with you, present exciting opportunities - from enhanced learning and training experiences through to informed buying decisions and immersive entertainment," said Rick Chapman, high tech sector specialist at Invest Bristol and Bath.
"Bristol and Bath is emerging as a one of the UK's major centres for VR development with our mix of skills in programming, engineering, education, design, art, television, animation. Throw in the leading-edge work being done in the Bristol and Bath universities and it's easy to see why there is a pool of talent here. This is a big opportunity for the UK and our region, which has all the right talent, facilities and people to make a real difference in this fast developing industry."
The UK's biggest VR trade event VR World Congress will be taking place on 12 April at the Marriott City Centre Hotel in Bristol.
© Copyright IBTimes 2023. All rights reserved.