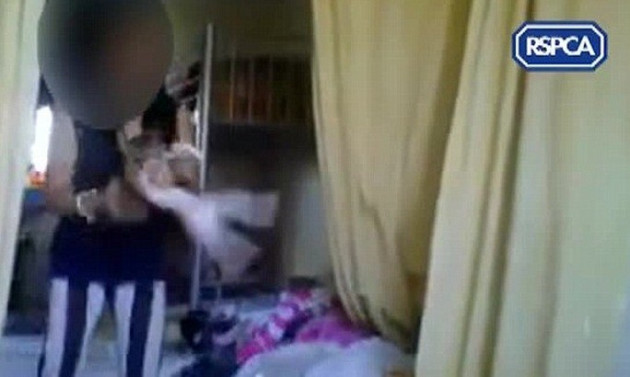 Sickened viewers watched in horror as two teenage girls uploaded footage of themselves on Facebook torturing a kitten.
The young torturers are seen laughing as they swing the tiny animal around by its tail and then hurl it at the ceiling of a bedroom.
The kitten is knocked unconscious but the girls do not stop the abuse.
They were caught after they uploaded a video of the torture on their Facebook pages and viewers reported them to police.
The girls, aged 15 and 16, admitted causing unnecessary suffering to the kitten and were banned from keeping animals for a year. They were each fined £85 and given a nine-month referral order.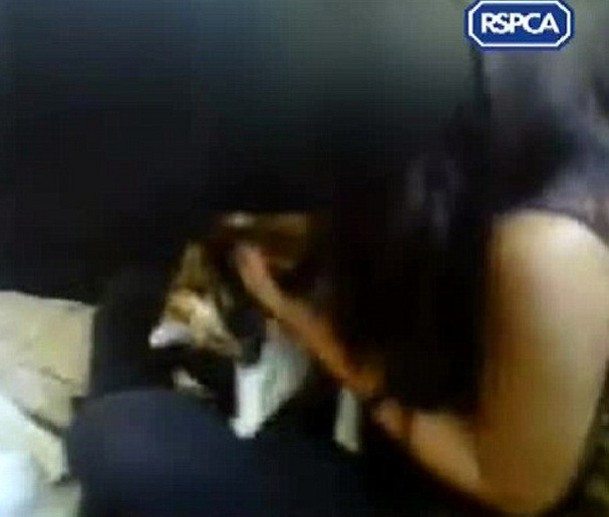 RSPA chief inspector Steve Dockery said: "This was shocking footage of young girls violently throwing an eight-week-old kitten around.
"The girls' commentary on the video shows that they found their actions to be hilariously funny, which is worrying.
"The abuse of a young animal purely for entertainment cannot be tolerated and posting it on a social networking site sends out a message that animal cruelty is acceptable.
"The kitten was lucky to survive her ordeal and has since been re-homed with a new and loving family."
A third girl who allegedly filmed the attack, which took place in a house in the Isle of sheppey in Kent, pleaded not guilty and will stand trial.