Facebook's Moments app that hit 400 million photos shared gets video support feature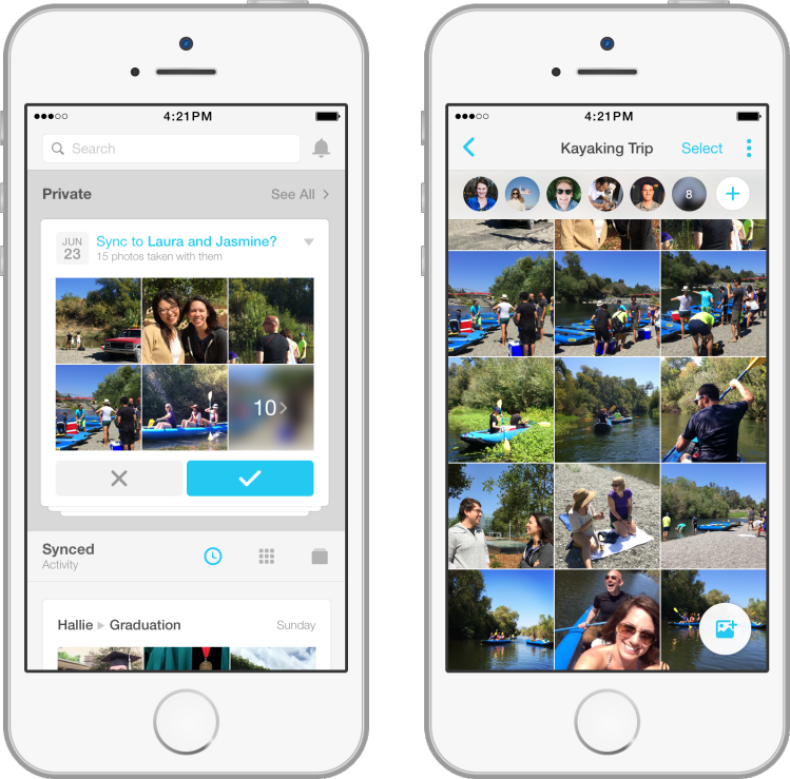 Facebook Moments, the photo sharing app, will now support video sharing as well. The new feature is available on the updated Moments app and will soon allow Facebook users to add videos in their Moments slideshow.
Facebook launched Moments in June 2015, which has since hit 400 million shared photos, out of which 100 million photos were shared in January 2016 alone. The app has been steadily gaining popularity ever since Facebook offered it as a replacement for its photo-sync feature.
Despite Facebook's cautious approach to rolling out new services, Moments has been endorsed fairly extensively by the social media giant. It has now begun promoting Moments in News Feeds, a move that the tech giant has so far not made with any of its other services. Moments has also been incorporated to sync with Facebook Messenger and notifications, both of which serve to provide alerts to users when new photos have been shared by their friends.
Moments' popularity led to Facebook closing its doors on its photo-syncing feature and redirecting users to the new photo sharing app. Consequently, the app is among the top most photo sharing app on the App Store's downloads chart and has even been ranked 12th in the Photo and Video category in the US App Store and second in the Photography category in Google Play, the TechCrunch reported.
Although Moments' facial recognition feature is one of its highlights, it has not been extended to the video support. This means that unlike photos, which when uploaded allows users to automatically tag friends, when sharing videos or creating a slideshow, users will have to manually add them to slideshows.
Facebook Moments video support feature is now available both on iOS and Android. However, the app is yet to be rolled out for Facebook users in Europe.