Fake Cuphead game for iOS manages to sneak past Apple onto the iTunes App Store
"We don't want fans to think it's our stuff," Ryan Moldenhauer, co-founder of Studio MDHR, said.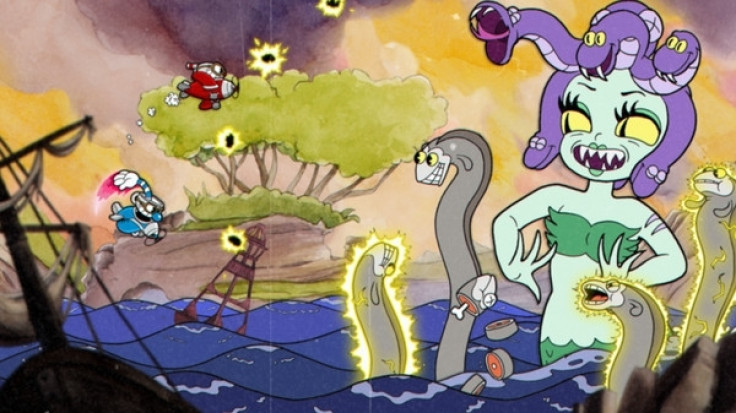 A phony iOS version of Cuphead - the smash-hit game in 2017 that received rave reviews for its retro 1930s-style aesthetic, rapid-fire gameplay and tough boss battles - has found its way into Apple's notoriously restrictive iTunes App store. The $4.99 (£4.99) game, which appears to be a legitimate app and lists the seller as Cuphead developer Studio MDHR, is actually a scam.
The support link for the phony app leads to "studiomdhrgames.com", rather than the game company's actual website - "studiomdhr.com".
According to iOS developer Benjamin Mayo, the owner of the dubious URL is a "repeat offender" who often has fake ports of popular games approved and listed on Apple's App Store.
Polygon reports that the game appears to have mimicked the original Cuphead, which uses an on-screen joystick and touch controls, and had the same graphics, music and cut-scenes. However, it continued to crash and had a glitchy title screen.
A YouTuber named Vook64 has uploaded two-minute- long footage of the cloned version of Cuphead (embedded below).
Ryan Moldenhauer, co-founder of Studio MDHR, said this isn't the first time someone has tried to copy Cuphead.
"We constantly find Cuphead ripoff games on the iOS storefront, but this is the first time someone has tried to directly sign up under our actual company name and sell a fraudulent version of our game," Moldenhauer said in statement to Polygon.
"It's unfortunate because it's time consuming for us to have to keep contacting the storefronts to get them to remove these frauds. We don't want fans to think it's our stuff — because it isn't and it could possibly be malicious."
Launched on 29 September, the actual Cuphead game is only available for Xbox One and PC and currently costs $20. Moldenhauer told CNET that there are currently no plans to release an iOS version of the run and gun shooter just yet.
The fake app was taken down by Apple on Monday. However, the company has yet to provide details on how it managed to slip through and whether users' will be issued refunds.
IBTimes UK has reached out to Apple for comment.