Fake Fabergés? Russian billionaire claims Sotheby's is not selling the genuine article
The auction house denies the claims and insists it assesses works thoroughly before sale.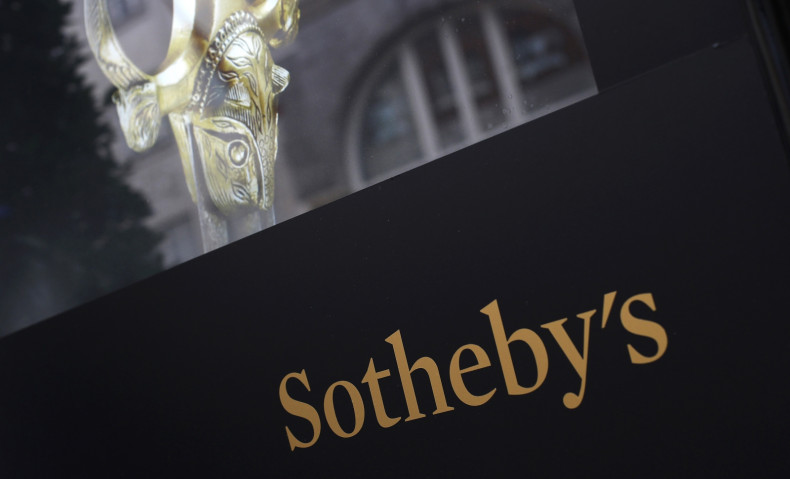 A Russian billionaire has accused Sotheby's of featuring art in its catalogues that is "clearly fake".
Alexander Ivanov, whose collection of Fabergé eggs and other works is big enough to fill a museum he opened in the German city of Baden Baden, said he spotted two fakes in the catalogue for the Russian Works of Art sale in London in November. They were later withdrawn from sale.
One item, worth £50,000, is no longer accessible on Sotheby's website, but a cached version of the web page describes it as a "Fabergé gem-set silver-gilt and enamel icon of the Yaroslavskaya Mother of God, Moscow, circa 1895". The other, by Konov, was estimated at £30,000 and was described as "a gem-set silver-gilt icon of Christ Pantocrator", The Times reported.
The House of Fabergé was a firm set up in St Petersburg in 1842 and is famous for its jewel-encrusted Fabergé eggs for the Russian Tsars and a range of other high quality jewellery items.
Ivanov said "honest mistakes" are understandable, but in an email to The Times, he wrote: "The problem is that at Sotheby's the fakes are listed as the top lots and are published on the auction catalogue's cover, including this most recent (Russian art auction). This raises the question of the competence of (their) experts."
The auction house said Ivanov's claims are unfounded and pointed out that he was barred from bidding at Sotheby's because of a previous dispute.
"Sotheby's always undertakes due diligence before offering works of art for sale, and relies on a wealth of expertise to authenticate works. It is because of this that Sotheby's were able to identify anomalies with the two icons mentioned by Mr Ivanov and withdrew them ahead of the sale," a spokeswoman said.
It is the second dispute within a couple of weeks over its sale items. A manuscript of Beethoven's Allegretto in B Minor failed to sell after its authenticity was disputed by Professor Barry Cooper of Manchester University.
Sotheby's had to reimburse the buyer of a portrait purportedly by the Dutch Old Master Frans sold for $10m in 2011, after tests showed that the painting contained modern materials.
The auction house said this week it has set up a scientific research department to stop fake works slipping through the net.