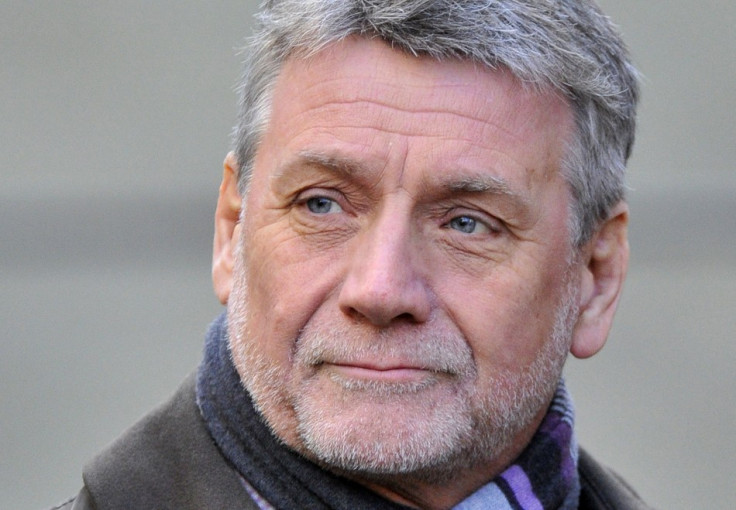 Investigative journalist Mazher "Fake Sheikh" Mahmood has told the Leveson Inquiry "all the fingers were pointing towards the news desk" about phone hacking at News of the World (NOTW) while he worked there.
Though Mahmood said he hasn't seen evidence of it taking place, it was the "talk of the office" as "rumours" made their way around, following the arrest of the paper's royal editor Clive Goodman for phone hacking in 2006.
Award-winning Mahmood, who claims to have had 261 criminals successfully convicted as a result of his work, was giving evidence to the Leveson Inquiry into press standards and ethics.
His former NOTW colleague Neville Thurlbeck, ex-chief reporter, gave evidence soon after.
Thurlbeck appeared to pass the responsibility for questionable behaviour at NOTW up to senior staff.
"It was always an editor's decision. Not even a news editor's decision, not a chief reporter's decision," said Thurlbeck.
"These decisions are made at the very highest levels."
He added: "The chief reporter and the news editor - they are very grand-sounding titles, but they don't really call the shots at all."
Several questions by Robert Jay QC, counsel to the inquiry, and Lord Justice Leveson were rebuffed with "you'll have to ask Colin Myler" - his former editor at NOTW.
There were no questions on phone hacking for Thurlbeck, who has been silenced by the on-going police investigation, Operation Weeting, in which he is currently on bail having been arrested earlier in the year.
Neil Wallis, who was NOTW's deputy editor under Andy Coulson, gave evidence after Thurlbeck.
Wallis is also on bail as part of Weeting, so he too didn't face any phone hacking questions.
Instead he was pushed on privacy.
"Privacy became the field sport," joked Wallis, citing a decline in libel cases against NOTW against a rise in privacy actions.
He also insisted that "isolated events apart" newspapers are much better now after Princess Diana died in 1997.
The introduction of the European Convention on Human Rights (ECHR), which features the right to respect of private life under Article 8, as well as the increased use of injunctions has directly affected the tabloids' ability to do stories on people's private lives, argues Wallis.
"It is because of the development of privacy laws [that] it has been much harder to publish those sorts of stories. That's a reality. So as a very hard-working national newspaper journalist you focus on what is productive, rather that than banging your head against the wall."
Wallis went on to say that editorial staff were sent around a message outlining the paper's position on legal and regulatory questions.
"It was made very clear that we were not interested in the idea of breaking the law, or breaching the PCC, or spending money on libel, or spending on privacy action," he said.
Mazher Mahmood, the Beckhams, Pakistani Cricketers and a Bomb Plot
Press and the public were not allowed into the hearing room for Mahmood's evidence, to protect his identity.
In his 20 years working for the paper, Mahmood claims some of modern journalism's biggest scoops to his name.
Most recently he exposed the Pakistani cricketers match-fixing scandal, which saw three jailed.
He has been criticised for supposedly playing the agent provocateur and entrapping the targets of his investigations.
"It's quite annoying this myth of entrapment. We never entrap people and frankly I don't think you can entrap people in the way they suggest," he said.
"We do not dangle huge carrots."
Other big Mahmood scoops include a kidnap plot involving the Beckhams and exposing a dirty bomb plot, where he was approached by people trying to sell red mercury.
Mahmood also says he broke the law while working as a journalist.
"I have purchased child pornography for example, and that led to a conviction," he said, adding that the "end justifies the means".
Neville Thurlbeck v Max Mosley Over 'Nazi Orgy'
One of Thurlbeck's most well-known pieces of work is the Max Mosley "Nazi orgy" story, on which Mosley has already given evidence to Leveson.
The Nazi-theme allegation was made up claims Mosley, son of former British fascist leader Oswald Mosley, who won damages from a privacy case relating to the article at the High Court.
Thurlbeck hit back at the allegation that he encouraged one of the prostitutes involved in the orgy to get Mosley to do a "sieg heil" - Hitler's Nazi salute.
He was seen on camera with the prostitute discussing the salute, as he wired her up with a hidden camera to film the orgy.
Thurlbeck was showing the woman how to get it in shot if he did one, not telling her to encourage Mosley to do it.
Emails from Thurlbeck to the other prostitutes supposedly tried to "blackmail" the women into giving interviews and information in exchange for anonymity and cash, else face having their identities revealed by NOTW.
Thurlbeck claimed the emails were drafted by ex-NOTW news editor Ian Edmondson, but that he should have said no and takes "full responsibility" for them.
Lord Justice Leveson pressed Thurlbeck on whether any considerations were given to the women's rights under Article 8 of ECHR.
Thurlbeck said this was "not part of any discussions".
"Nobody questioned me about what I did or how I did it," he said, though he wouldn't admit if he was proud of the Mosley story.
"We were absolutely certain we got the facts right and nobody has come forward to show me that what I said happened did not happen."
He insisted it was in the public interest and maintains there was a Nazi theme at the orgy.
The "sexualistion of the Jewish plight" is something that the 100million people Mosley represents, some of whom may be Jews, had a right to know, argued Thurlbeck.
'I Used a Private Investigator While at NOTW'
Thurlbeck admitted to using the private investigator Derek Webb dozens of times as he was a "very, very effective operator".
Webb was hired to observe people and help stand-up stories following tip-offs from sources, not simply to stalk notable people in the hope they might find a story, he said.
"Fishing expeditions weren't part of our make-up. We would get information from contacts. That's the way it worked."
Paul McMullan Claims 'Completely Untrue'
Both Mahmood and Thurlbeck tried to discredit evidence given to Leveson by a former NOTW colleague.
Ex-deputy features editor at NOTW Paul McMullan, who has admitted hacking phones, told the inquiry that he had worked with Mahmood on investigations while at the paper.
Mahmood said this was "completely untrue".
He insisted that NOTW had "quite a thorough process" of checking the credibility and accuracy of stories, as well ensuring they met public interest requirements.
Thurlbeck said that McMullan's portayal of life at NOTW, including staff boosting their salaries by making dodgy expenses claims, "doesn't reflect my experience".
Wallis said: "I did not recognise in any way his description."
However he added that McMullan had already left the paper before Wallis started.