A Tanzanian public broadcaster Tanzania Broadcasting Corporation (TBC) has suspended nine staff members after facing scrutiny for airing an alleged "fake" Trump story.
According to reports, the story, which first appeared on a website called Fox Channel, said that the US President Donald Trump had called Tanzanian President John Magufuli an "African hero" and had asked the other leaders to follow his path.
The article, which reported that Trump had called out other African leaders for "doing nothing", was picked up by TBC last week. The broadcaster aired the story without checking for its authenticity.
The "fake" story also stated that Trump had praised the 57-year-old president for his good governance and his war against corruption.
However, TBC's Director General Ayub Rioba has issued a statement, saying that the TV station should have verified the authenticity of the news before airing it. He has also apologised for not following editorial procedures, the BBC reported.
Magufuli, who has been in office since 2015, is popularly known as the "bulldozer" for his work on restructuring his country, including building roads and waging a public war on corruption.
Some reports have said that the president, who has a reputation of being a no-nonsense leader, is very likeable among his people because of his humble nature, and for keeping all of his campaign promises so far.
He has also gained national and international praise and support for making education free for children.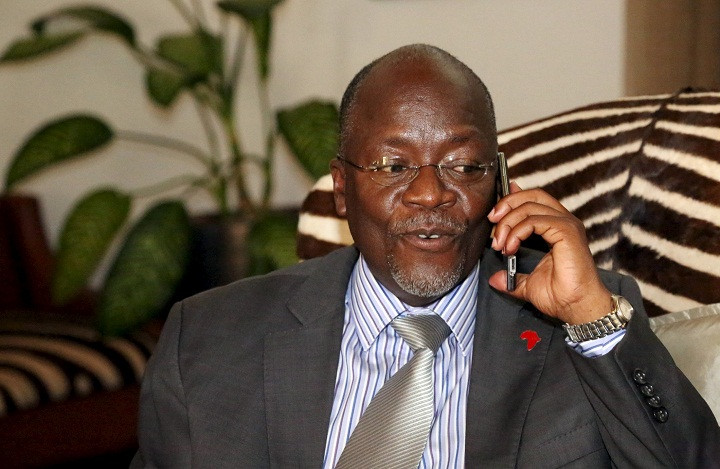 The TBC story said that Trump made the remarks while signing an executive order excluding African nations, except Tanzanians, from entering the US. It is said that several nations are mentioned on the list "where presidents are doing nothing and those [that] have declined to leave power".