Mexican presidential hopeful Andres Manuel Lopez Obrador has filed a petition with the Inter-American Commission on Human Rights, terming US President Donald Trump's plans to build a border wall between the two nations "neofascism".
The frontrunner for the 2018 Mexican polls told a news conference at the Washington Press Club that some 12,000 people – including Mexican and US citizens – have already signed his petition against Trump's border wall.
The leftist candidate slammed Trump's executive orders allowing mass deportations of Mexican immigrants. He also accused the current Mexican government of corruption and criticised President Enrique Peña Nieto for not taking a tough stance against Trump's actions.
"President Trump's approach of blaming migrants for the problems of the United States has been excessive. We will not allow that, you can't implement a campaign of hate against Mexicans because that is neofascism," Obrador, who is currently on a tour of US cities, said. He added that poor distribution of income and bad tax policies were to blame for Americans' distress, not immigrants.
He and his party, the National Regeneration Movement, popularly called Morena party, want an international injunction against Trump's executive orders to deport Mexican migrants and also want the human rights body to denounce Trump's wall plans.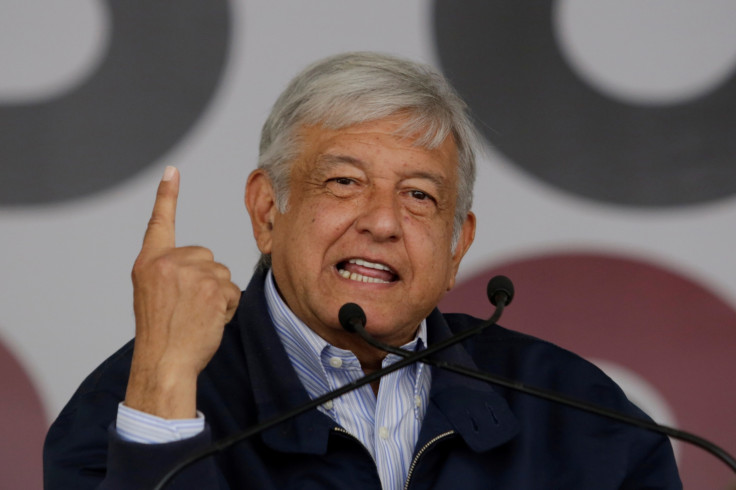 "We've requested that the massive deportation of Mexican migrants be stopped. And we have indicated the violation of human rights of Mexicans through the use of a racist and discriminatory discourse," Netzaí Sandoval, an attorney who travels with Obrador, was quoted as saying by NBC News.
The attorney added that their petition names 30 Mexican and Guatemalan immigrants and includes evidence of a specific case of a deported woman who was separated from her children in a case of "traumatic violation of human rights".
"More than borders ... it's important to defend human rights. It's a fallacy, a mistake to say United States First or America First," Obrador said. "Justice is first, universal fraternity."
Obrador, who had contested the 2006 and 2012 presidential elections, warned Trump that he would not be able to seek a second term if he continues his "hate campaign".
"I have no doubt that it was an inhuman campaign and politicking. Since it worked in the last election, they think with that propaganda they will consolidate and achieve reelection. I think they are making a mistake, and it is something that cannot be allowed," Obrador said, according to The Hill.
He said he was very likely to win this election and once in power, he would change the nature of the bilateral relationship between the US and Mexico "without disrespecting anyone, but with firmness".