Faking It Season 2 returns with episode 2 today, 30 September, at 10:30 pm on MTV.
The second episode titled You Can't Handle The Truth or Dare, will find Liam and Amy trying to hide their little secret.
The official synopsis reads:
Karma and Amy must deal with the tension between them during a girls' weekend; Liam's new friend takes him to a dive bar, making Shane jealous. Meanwhile, a game of truth or dare goes sideways when Karma tries to find out Lauren's secret.
Click here to watch the episode online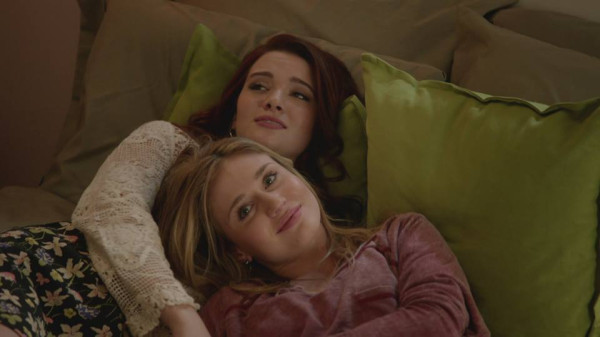 Previously, Amy finally confessed her genuine feelings for Karma, but she was forced to uncomfortably reject her best friend and their BFF status was suddenly at risk. Also, Amy and Liam drunkenly hooked up and had sex, much to everyone's surprise, but they decided to keep it a secret.
Amy slept with Karma's boyfriend Liam and this mega secret won't stay hidden for long in the show. Also, things get awkward when Amy and Liam cross paths.
Watch a sneak-peek of the episode.
Will Karma find out about Liam and Amy?
Watch the episode and let us know your opinion in the comments section.