MTV's teen drama Awkward returns with its 13th episode today, 30 September.
The 13th episode is titled, Auld Lang Party, and the official synopsis reads:
Although Jenna wants to have a quiet New Year's Eve, plans go awry."
Last week, the mid-season premiere episode ended up with Matty finding out the truth about Eva's pregnancy, and asking her to leave Palos Hills High School forever. After "you're a good person" comment from Luke, Jenna Hamilton is officially single.
Click here to watch the episode online.
Will Matty and Jenna hook up again?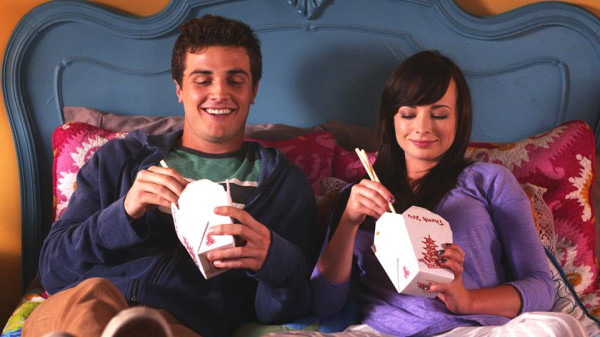 The new promo released by MTV shows Matty telling Jenna, "Neither of us hooks up." But in the next scene, Jenna says, "I don't want to start my New Year feeling rejected by Matty."
Also, Owen and Jenna hooked up, much to the disappointment of Tamara, who had a secret crush on him. With the Graduation day nearing, Jenna is struggling to get into a good college.
The promo also shows Matty going out with some older girls, and Jenna throwing a party, which doesn't go as planned.
Watch the trailer here.
Here are a few tweets:
Never knew how addicted this show is. #mynewshow #mtv #awkward #addicted #upallnight

— Winona (@winonakinimo) September 30, 2014
Tomorrow is reserved for @MTVAwkward — Sadie (@Sarcasticsamm_) September 30, 2014
Obsessed with @MTVAwkward Hope there's a Season 5

— 5sos ily :) || alex (@alexarnaboldi) September 30, 2014
The only thing that keeps me going week to week is 30minutes of @MTVAwkward on Tuesday night's! #cantwait — Danielle (@steadham12796) September 30, 2014
Will Matty and Jenna get together again?
Let us know what you think in the comments section below.