Faking It Season 2 Episode 9: Will Karma Forgive Amy? Where to Watch 'Karmic Retribution' Online

Faking it returns with an all new episode today 18 November at 10:30 pm on MTV.
Last week's Faking it episode ended with Liam's shocking confession to Karma about hooking up with Amy in the season 1 finale episode.
The ninth episode is titled Karmic Retribution, where Amy, Karma and Liam find themselves at odds during a school-wide social experiment.
Click here to watch the episode online
According to the official synopsis, " Liam told Karma that he slept with Amy. Amy is scared that things are totally messed up now A social experiment is held at school. Meanwhile, Shane and Lauren feel insecure about their relationships. "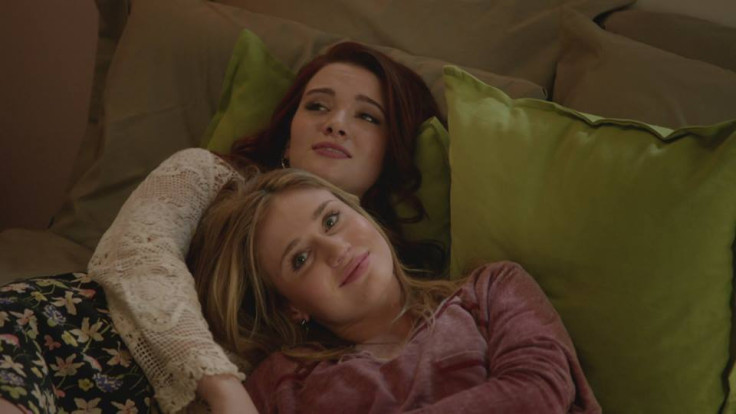 Will Karma ever forgive Amy and Liam?
According to a report in Entertainment Weekly, the chances of Karma forgiving them is less likely, and one of them might even leave Hester High School by the end of this season.
The reports states, "It's not looking good. In a bid to actually get her BFF to talk, Amy punches a cop, landing them in jail, where Karma will make it very clear that she hates Amy. She'll even give her an ultimatum that could see Amy transferring schools. I can guarantee that at least one person will be leaving Hester High by season's end."
The preview for tonight's episode shows Karma marching up to Amy in school with a drop dead expression. Amy says: "There is no fixing this, our friendship is over."
In another sneak peek, we see Amy and Reagan waking up in the same bed, and Amy getting Liam's text message, "She Knows."
Watch all the promos and sneek-peek here:
© Copyright IBTimes 2023. All rights reserved.