Fallout: Shadow of Boston, may not have been real, but Fallout 4 certainly is.
There has been no official announcement from Bethesda Game Studios regarding its release, but considering the pattern established by the 2006 release of The Elder Scrolls IV: Oblivion, the 2008 release of Fallout 3 and the 2012 release of The Elder Scrolls V: Skyrim, the assumption is that Fallout 4 is next up on the team's agenda.
There's plenty of evidence to support the notion, from leaked documents to blabbermouth actors. So here's what we've heard and what we know about Fallout 4.
Bethesda Job Listings
In February 2012 Bethesda began hiring programmers for "an unannounced game on future-generation consoles". At this point Skyrim was a few months away from release and development would have been winding down and shifting its focus to DLC and its next big title.
Boston
Later in 2012 a Reddit user reported that Bethesda had been scouting locations in Boston, including, primarily, the Massachusetts Institute of Technology (MIT) which has played a part in Fallout's fiction before.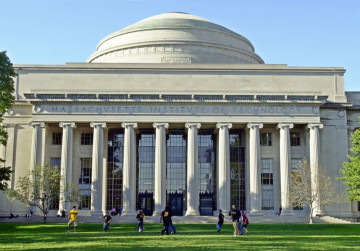 "The rumours are true," said the Redditor. "Fallout 4 will take place in Boston. In case you haven't heard, Bethesda has recently been scoping out and researching Boston. They also have a strong connection to MIT. I may or may not be an MIT employee. But that's really all I can say for fear of losing my job."
Casting call documents leaked towards the end of 2012 further supported the Boston setting. Kotaku, which vouches for the validity of the documents, says they include "scripts, character descriptions, and other details about the next Fallout, and although the word Fallout does not appear in these scripts, there are several references to Fallout's setting and locations."
The documents also refer to the game as The Institute, never as Fallout, which falls in line with dialogue in Fallout 3 referring to Boston and MIT, which becomes known as The Institute.
The Protagonist
Those same documents revealed details about the lead player character in Fallout 4. While this may have changed in the last two years, the script revealed that the character would awake from a cryogenic sleep he entered before the war that rendered the world a desolate wasteland.
Sounds very The Walking Dead to us.
The opening monologue reads: "We now stand on the brink of total war - and I am afraid. For myself, for my wife, for my infant son, because if my time in the Army taught me one thing, it's that war - war never changes."
The Blabbering Voice Actor
Fallout 3 DJ Three Dog, voiced by actor Erik Todd Dellums, revealed in January 2013 that Bethesda had made plans to include him in a future Fallout game.
It started with a simple tweet before Dellums explained himself further in an interview soon after.
"I let [Bethesda] know that fans were clamouring, trying to figure out if there's any chance that Three Dog would be back sometime," Dellums told the Fallout Wiki. "And, you know, they let it slip that it looks like Three Dog will. And they said that, 'Well, maybe you could tell your fans.' I don't think they even anticipated it would explode like this."
Spike TV Video Game Awards
Bethesda first showed off Skyrim at the 2011 Spike TV Video Game Awards (VGX) so it has been expected that it would do the same for Fallout 4. It makes perfect sense, and the idea was supported last month when presenter Geoff Keighley tweeted an image of himself with "the ladies who run Bethesda," claiming they were planning something.
Yes this is rumour, but it's the most recent update of worth since yesterday's Fallout: Shadow of Boston news was proven false.
Fallout 4 is tentatively expected to be released in 2015.