Fallout 4 listed on LinkedIn profile of CG trailer animator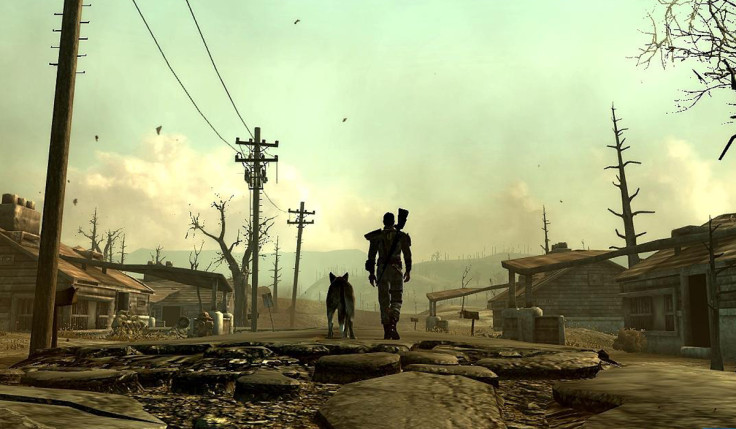 Fallout 4 – the unannounced but absolutely definitely real RPG from Bethesda – has been outed yet again thanks to that ever-reliable source of leaks LinkedIn, with 3D artist Luis Nieves' listing work on a "Fallout 4 cinematic trailer" on his profile.
The freelancer was apparently hired by Mirada Studios in Los Angeles for a four month period starting in December 2014. The studio was co-founded by Guillermo Del Toro and has worked with big names like Nike, IBM and Disney. They also created an advert for Mario Kart 8 last year.
A screenshot of the profile listing can be seen below, courtesy of Videogamer.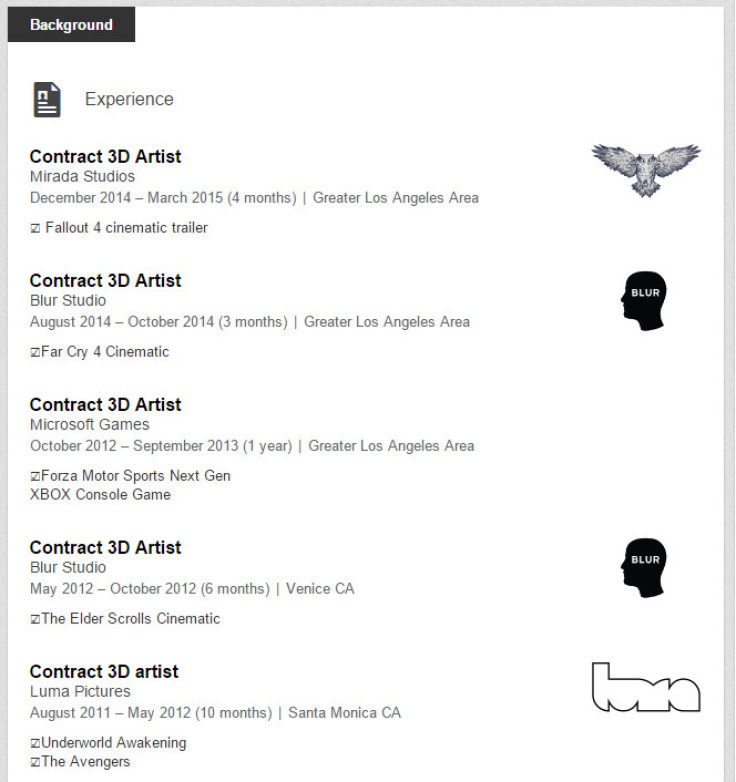 Nieves has previously worked on trailers for Far Cry 4, Forza Motorsport and The Elder Scrolls. He has also listed work on films like The Avengers and Underworld Awakening. Mirada Studios meanwhile has created adverts for Disneyworld, Google and helped make the music video for Katy Perry's Dark Horse.
Fallout 4 has been widely expected to debut for in excess of a year now. First it was rumoured for E3 last year, then The Video Game Awards in December. With Bethesda planning their first ever E3 conference next month however, the stage is set for the company to make their most wanted game their biggest star.
Bethesda's press conference will be broadcast live on the night of Sunday 14 June.
© Copyright IBTimes 2023. All rights reserved.