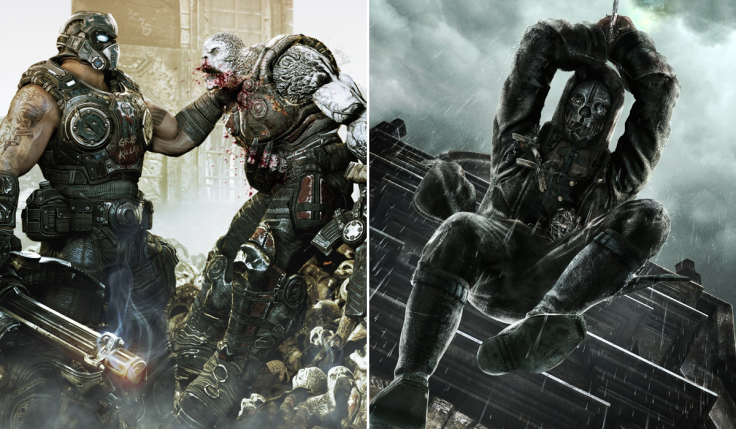 A Brazilian ratings board has seemingly outed two strongly-rumoured remasters of Gears of War and Dishonored, which many are expecting to be announced during E3 next month.
The listings describe the Gears of War: Ultimate Edition and Dishonored: Definitive Edition as coming out this year, but no platform information was offered. Their existence would make sense if they were to be announced at E3 in tandem with Gears of War 4 from Black Tusk Studios and a Dishonored sequel from Arkane Studios.
In the case of Gears, the remake suffered leaks in late April when testers for the remake of the original game spoke to Polygon, even showing them footage of the remake in action. According to their report the game will be developed by British team Splash Damage, who made Brink and Batman: Arkham Origins.
In the case of Dishonored, a sequel is less likely to be announced at E3 than a Gears sequel, but the property is still a big deal for Bethesda – who are hosting their own press conference at the event for the first time.
Dishonored, a first person stealth action game which has become something of a cult classic, is a perfect candidate to be remastered. It was a reasonable success in terms of sales in 2012, so could stand to be played by more people ahead a sequel which may or may not be in the works.
We'll know for sure if either of the games exist come E3, which runs from 16-18 June.