Fallout 4: Pornhub hit by significant drop in traffic following video game's release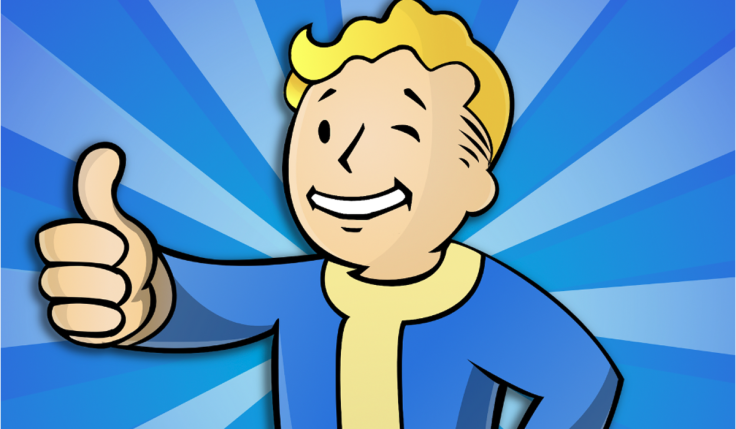 If there's ever a yardstick to determine how popular something is, Pornhub has to be it. The adult site has divulged that it suffered a 10% knock in traffic on the day Fallout 4 was released, coming to the conclusion the lure of the video game's open-world play was more popular than porn...well, for a few hours at least.
Fallout 4 was released on Tuesday 10 November, which coincided with a noticeable dip in visitors to Pornhub between 5am and 3pm, then again from 6pm and 9pm. Pornhub released a graph showing the traffic change among 'gamers' – a group they've identified from its 60m daily visitors based on anonymised statistics from Google Analytics. Of course, there's no specific link between gaming and watching porn, but it makes for a rather humorous look at the data.
The morning drop in traffic is most likely from gamers rising early to get some action in straight away and it didn't stop until lunch, where traffic returned to a level of normality for around two hours. But from 5pm traffic steadily dropped until 9pm as those returning from work preferred to jump on their consoles. From 10pm it seems gamers were spent with Fallout 4 as traffic then surged by 25% to reach a peak way above average at 2am.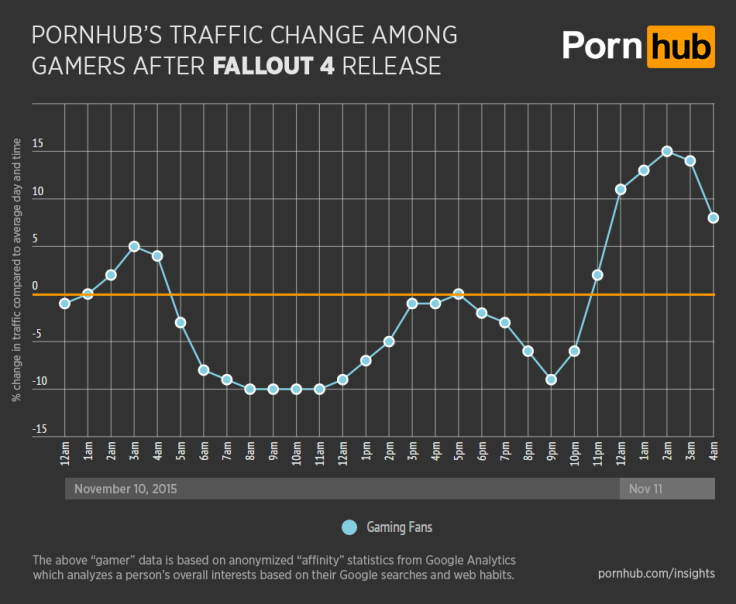 "We can't say we're too surprised with what happened to our traffic during peak gaming hours," said Pornhub vice president Corey Price. "Based on the data, it looks like a huge surge of people decided to indulge in some wasteland wandering by taking the day off of work and school to play, while the rest of the world had to wade through what we assume were the longest hours of work ever in anticipation of some alone time with their consoles."
Pornhub also went one step further to identify the types of gamers who more distracted by Fallout 4, with sports game fans accounting for the biggest drop followed by action gamers, then adventure and strategy.
Fallout 4 is one of the most hotly anticipated titles of the year. It has topped records and generated over $100m (£65.8m) in just three days on digital sales alone.
Fallout 4 is available for PS4, Xbox One and PC now
© Copyright IBTimes 2023. All rights reserved.