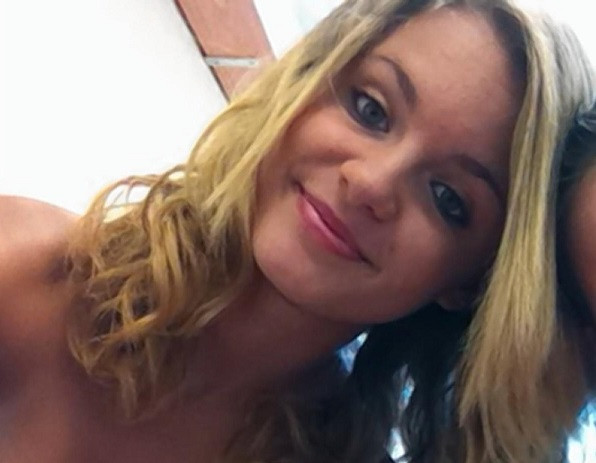 The parents of British teenager Alexandria Hollinghurst, who killed a police officer in Florida before shooting herself, snubbed her funeral this week.
Tom and Jane could not face attending the cremation of her daughter – neither could her once doting granddad - after she "brought shame" on the family for murdering officer, Robert German.
There was no service, flowers or words spoken for the 17-year-old. Only a crematorium worker was present in Davenport, Florida.
German was shot dead by Hollinghurst and her boyfriend Brandon Goode, 18, after he spotted them acting suspiciously in an exclusive Orlando community in the early hours on March 22.
A family member told The Sun: "No one can quite believe what Alex did and there was no real desire to attend her send-off.
"She's brought shame on the family and will always be known as a cop killer."
The family had previously insisted the teen was shot dead by Goode, who killed himself.
But after an autopsy the Medical Examiner's office said on Wednesday: "The official cause of death is suicide."
A police spokesman said: "It was a single shot to the side of the head."
Her grandfather, David, had reportedly blamed himself for the tragedy after emigrating with his wife, Jane, to America, in 1995. Their son, Tom, his wife Jane and their two daughters followed 12 years later.
"I'm the one that came here," he said. "It sucks, this place, it's horrible. I'm angry at myself for coming here."
He denied his granddaughter had drug problems or suffered with mental illness, adding: "She's a spoilt brat. She hadn't got her own way, so she did whatever she did."