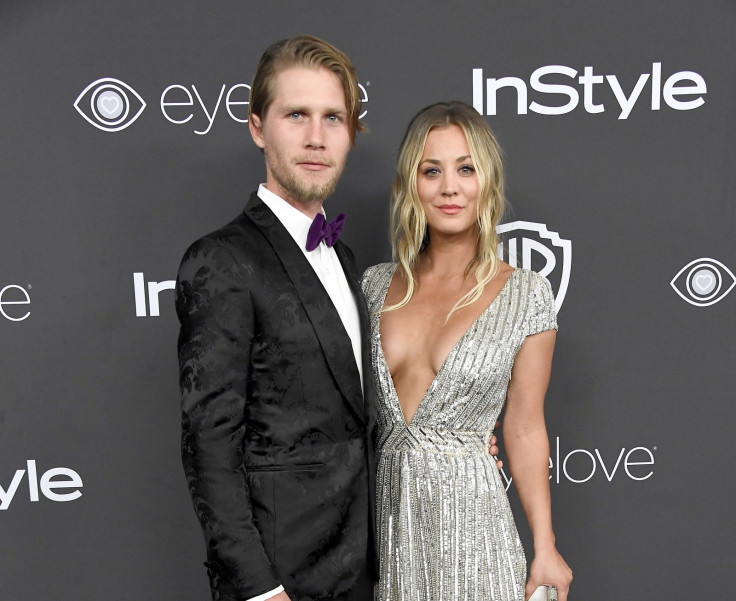 Kaley Cuoco and Karl Cook are an adorable couple and their social media posts are proof of their cuteness. The Big Bang Theory star's boyfriend posted a video of the 31-year-old crying at an ice-cream shop, and fans are freaking out.
The clip, posted on Instagram, features Cook telling a teary-eyed Cuoco, "You look great honey. I love you." The caption for the post reads, "Dessert is the best ever. It does, however, have an affect. It feels very overwhelming but the feelings are so true and real. Kaley is the perfect example of these effects. @normancook."
Fans couldn't help but gush over Cook's adorable video post, with one user commenting, "You two are the best! Cheers!" while another noted, "Best. Post. Ever. I feel Normal. Thank you."
The much-in-love couple has famously posted embarrassing details about each other on Instagram in the past, with a user pointing out, "Hahaha this is your payback for the country music harassment."
"She is gonna kill you for posting these, but it's so sweet," was another comment.
"You're so mean, videoing her when she's sick. Way to kick her when she's down!" a follower joked. A die-hard fan of the Big Bang Theory star gushed, "LaughCry #whyweloveher."
Trying to figure out how Cuoco's on-screen character on the CBS show, Penny Hofstadter, would respond, a fan enthused, "As Penny would say: "it's like scrolling through the emojis on your phone.""
Cuoco and Cook started dating in spring 2016, after she filed for divorce from husband Ryan Sweeting just after 21 months of marriage in 2015.
Gushing about her equestrian partner, the 31-year-old recently told Extra TV in an interview at Universal Studios Hollywood, "I have an amazing boyfriend, and life couldn't be better."
The pair's love for horses is a big factor in their romance, "So he teaches me a thing or two," Cuoco admitted.