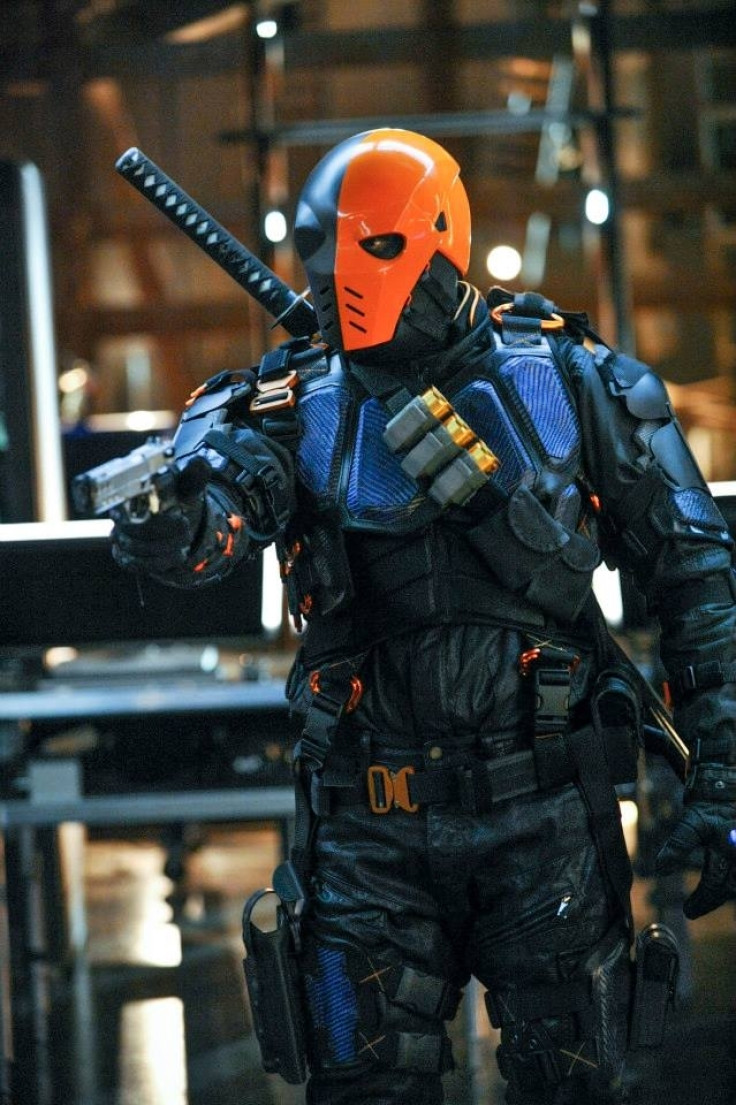 Not one, but there are two iterations of the villainous Deathstroke in the ever-growing DC franchise.
While fans are already acquainted with Manu Bennett's portrayal of Slade Wilson, in the movie universe, Joe Manganiello was recently introduced in the iconic orange and black armour — a glimpse of which the Justice League actor even shared on Instagram.
During the post-credit scenes, the one-eyed mercenary made an appearance alongside the villainous Lex Luthor, sufficiently fuelling the buzz over future DC movies. But where does this leave Bennett, the original Deathstroke in Arrow?
After six successful seasons of the hit CW show, the actor admits he was "a little bit disappointed" when he found out about Manganiello's casting. However, there is no bad blood between the two.
"Of course, I was a little bit disappointed that I wouldn't get to do such a wonderful opportunity of getting onto that big screen with Deathstroke. But listen, I have had the wonderful opportunity to be a TV actor, and to spend the time it takes to cook a character," Bennett said at the Heroes & Villains Fan Fest San Jose. "I don't think you get that chance when you're on the big screen.
"But as for Joe's ability to get up there and do this character, I'm behind him, I hope, as much as everybody else is behind him," the Arrow villain added, clearing the gossips over some rivalry.
Not only is Bennett supportive of the decision of letting Manganiello take over his infamous role in the DCEU, but also shared his best feelings for the Magic Mike actor.
"We have a word in Maori, called 'tatoko', which means to give somebody your best feeling of support. And I give Joe my best feeling of support, and I hope he gets up there and does a fucking great job," said the 48-year-old actor, according to Comic Book.
With Manganiello brandishing the sword at Batman and company in DC's movie universe, though, the anti-hero from Arrow hopes that his character might have a longer run on TV.
"I've done my little run, I've had a good last episode so now Joe will go and do something on the big screen and maybe when there's a bit of a window in between that they'll say that Marc Guggenheim [Arrow writer] can write some more stuff, maybe even a tv series! Let's just put that one out there," Bennett told the movie site earlier.
Clearly, there's a lot going on in the DC Extended Universe currently to keep fans on their toes. But as of now, it's the first look of Deathstroke from Justice League that is sparking the frenzy.
"Damn!! Can't wait for this one!" a fan commented on Manganiello's post, while another added, "Joe you are going to rock this part. Can't wait to see you onscreen for more than 1 minute."