DC fans finally got a glimpse of Slade Wilson aka Deathstroke during the final scenes of Justice League. Once the credits rolled, viewers were introduced to the villainous Lex Luthor – [spoiler alert] who has escaped from the prison – and possibly working towards assembling the most-feared villains in the franchise.
While it was Joe Manganiello's first run as the one-eyed mercenary, fans of DCEU are no stranger to Deathstroke's criminal activities, thanks to Manu Bennett's stellar performance in CW show, Arrow.
Over the course of last six seasons, Bennett has continued to wreak havoc in his villainous role. Now that it's time to pass the baton to a new actor (at least in the DC movies), the CW star's reaction is not what most fans might have anticipated.
Bennett was all praises when he was recently asked about the latest iteration of Deathstroke in the Justice League movie.
"Joe Manganiello is gonna bring, well he's already brought, Deathstroke to the screen in the new Justice League so..." began the actor at the Heroes & Villains Fanfest in Atlanta, according to Comic Book.
Gushing about the DCEU's latest villainous addition, Bennett continued, "You know, Joe's a really fantastic, fantastic wonderful guy who's done a lot of work in preparing himself for whatever his next role is, you know, and I know physically he's like the right size and everything for a great Slade Wilson."
For the longest time, speculations were rife about a solo movie featuring Manganiello's assassin character. While the studios are yet to give an official nod to the film, Bennett appeared hopeful that his character might have a longer run on TV.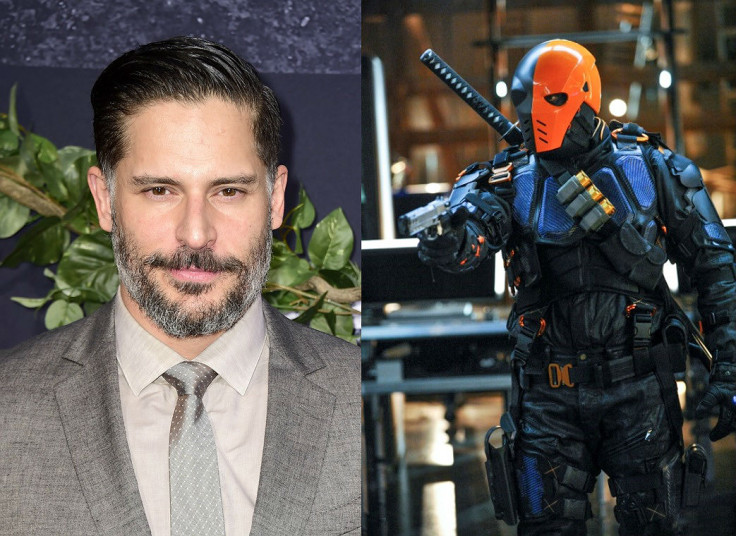 "Joe's going to do something wonderful on the big screen with him," Bennett said adding, "I've done my little run, I've had a good last episode so now Joe will go and do something on the big screen and maybe when there's a bit of a window in between that they'll say that Marc Guggenheim [Arrow writer] can write some more stuff, maybe even a tv series! Let's just put that one out there."
Justice League is currently in theatres worldwide.