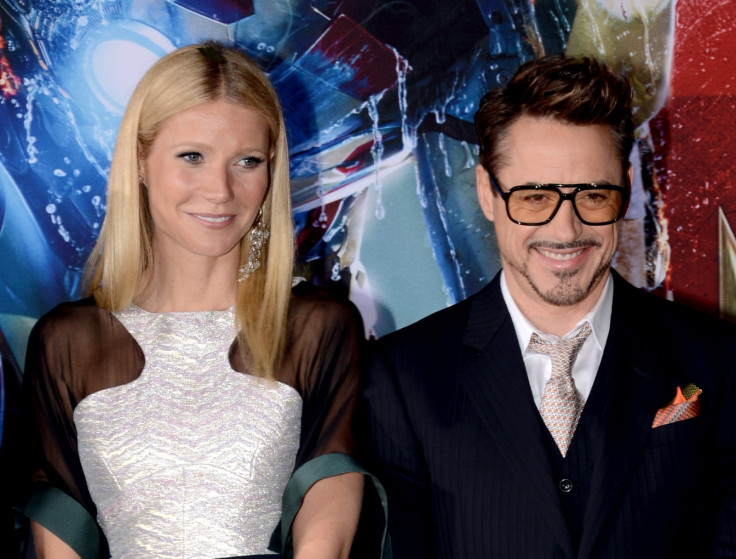 Tony Stark (Iron Man) and Pepper Potts are surely Marvel's best couple and to celebrate their 10 years of togetherness, Gwyneth Paltrow shared an adorable image on Instagram, sending Avengers fans into a frenzy.
In the black and white photo, Robert Downey Jr. adorably advances to give a peck on Paltrow's cheek. "Ten years of #pepperony," she captioned the image. The post instantly captured the attention of hundreds and thousands of Marvel fans and has already garnered more than 250,000 likes.
"Please tell me Tony and Pepper have a happy ending in Avengers 4. No, don't tell me...let me suffer in silence for the next two years," one excited fan wrote, eagerly awaiting to see the couple in the upcoming Avengers series.
"Awesome! Two of my favourite people who send out such good vibes," said another Iron Man fan.
The relationship between Tony and Pepper has been complicated since the start of their romance in Iron Man 2. The romance continued through the first Avengers film and the third sequel to Iron Man standalone movie.
However, Pepper left Tony for constantly breaking his promises. She is set to reappear in the upcoming Avengers Infinity Wars and her return has sparked rumours that Pepperony are back to rekindle their romantic relationship.
And, as they are still filming the fourth Avenger sequel it is safe to assume that at least these two lovebirds are safe from Mad Titan Thanos' deadly wrath.
"Love that chemistry ... worked or not," said one Instagram follower of the photo shared by the 45-year-old actress. "I love you both since Iron Man Day 1," a second one wrote.
"You both are so cute I'm gonna celebrate," gushed a third fan.
In another post, the mother-of-two shared a video where she is seen receiving foot massage from a therapist she said she "stole" from Downey Jr. "Is my chi stagnated?" Paltrow cheekily asks the massager in the video, who responds "your chi is very good, you are healthy".
But fans were quick to notice that Pepper is wearing a motion suit, which is generally used for special effects on the actors. Her picture sparked wide speculation that she may be donning up a super suit to rescue the world along with her famous beau.
"I think we may see her suit up as Rescue," pointed out one of the Marvel fans.
Filming on the fourth superhero epic saga began back in August this year. Avengers Infinity War is gearing up for its grand release during summer of 2018.
In July, the Iron Man star surprised his fans by sharing an image from the sets featuring Paltrow and Jon Favreau. Paltrow also made a cameo in the latest Marvel film Spider-Man: Homecoming and many are assuming that she will finally wear the "Rescue" armour suit and save the love of her life Tony in the fourth Avengers film.