Fantastic Beasts And Where To Find Them conjures up new 'Olympics' trailer
Meet a Thunderbird and a Demiguise; just some of the new magical creatures in Warner Bros' most recent clip.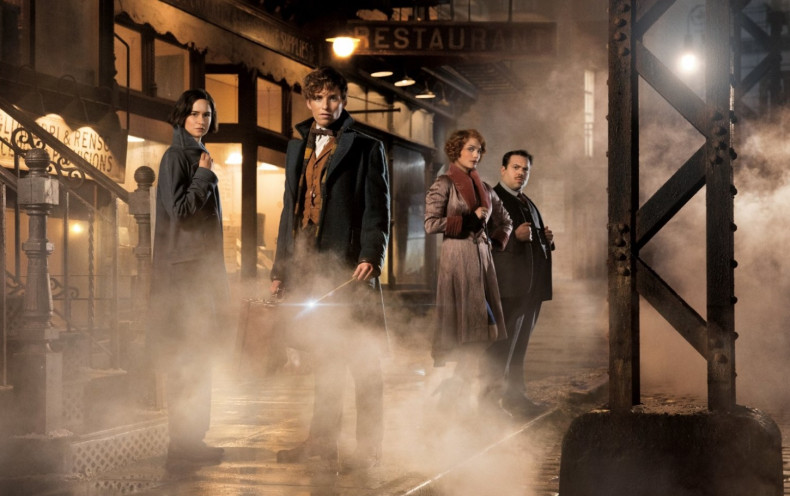 Just like the Super Bowl (and to some extent, San Diego Comic-Con), it would certainly be a missed opportunity if film studios decided not to take advantage of showcasing their biggest forthcoming releases in front of the millions of viewers watching the Rio Olympics. Warner Bros. Pictures have however jumped at the chance, releasing a brand new trailer for eagerly-anticipated Harry Potter spin-off, Fantastic Beasts And Where To Find Them, to be shown during the televised Olympic events.
While fans have already seen most of the footage in previous sneak peeks, this new TV spot does seem to have much more of a focus on the magical creatures themselves and their own whimsy rather than the human characters of the film.
There is a lot of newbies to the Wizarding World's cinematic universe too, so it is fortunate and of course completely coincidental, that the new clip coincides with a preview by Entertainment Weekly, which offers up a lowdown on some of the creatures fans can expect to see Eddie Redmayne's magizoologist Newt Scamander trying to wrangle.
The most notable in the clip is a thunderbird (which has been quite a presence in teasers so far) and a demiguise. When it comes to Potter folklore, the former looks somewhat like a hippogriff but while those creatures hail from Europe, the thunderbird is native to the US. It is related to the phoenix and has "multiple powerful wings shimmer with cloud-and sun-like patterns" while "their flapping can create storms". Thunderbirds are also known to be able to sense danger and an illustration of the beast acts as a sigil to one of the houses at American wizarding school Ilvermorny.
Found in the far east, a demiguise is an orangutan-type creature which possesses the ability to turn itself invisible thanks to it's coat of silver hair - the material in which Invisibility Cloaks are spun out of. While they are usually known as relatively peaceful and herbivorous, a demiguise will bite if it feels provoked or threatened, which unfortunately for the demiguise is quite often, given the monetary worth of its pelt.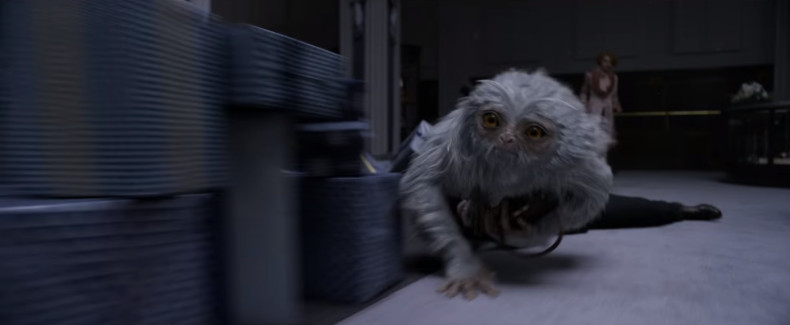 Eagle-eyed viewers will also spot a Swooping Evil in the new trailer. A dangerous yet strangely beautiful reptilian butterfly which is not only capable of sucking out brains, but can also be quite useful when it comes to erasing bad memories when its venom is diluted. ET's guide also introduces bird-like dragon the Occamy, the sprig-like Bowtruckle and the Niffler; a curious cross between a mole and a duck-billed platypus that loves everything shiny and often works with goblins.
Directed by Potter veteran David Yates and also starring Carmen Ejogo, Ezra Miller, Katherine Waterston and Colin Farrell, Fantastic Beasts And Where To Find Them is scheduled to reach UK and US cinemas on 18 November 2016.
For more entertainment news follow A-List on Twitter @Alistinsider