If Captain America: Civil War proved anything, it's that Marvel Studios aren't afraid to juggle huge ensembles in their big-screen outings and that they often succeed in doing so too. Now, if recent rumours are to be believed, the cast for upcoming sequel Thor: Ragnarok just added three more names to the already-extensive, and star-studded, roster; as two members of the previously-seen The Warriors Three have been spotted down under.
Both Northern Irish-English actor Ray Stevenson and Japanese actor Tadanobu Asano have reportedly been glimpsed in Australia, in close proximity to the Thor: Ragnarok set.
While they haven't actually been seen in costume, people have assumed this is confirmation that they'll be seen in the upcoming follow-up in some capacity.
While Stevenson and Asano portrayed two thirds of the the team, Volstagg and Hogun respectively, the final character, Fandral, has been played by two men in the franchise so far. Once Upon A Time actor Josh Dallas brought the comic-book hero to life in Thor's first outing in 2011 while Chuck star Zachary Levi took over in more recent sequel, The Dark World. Levi has yet to be seen in near Ragnarok's set however but considering that the role has already been recast once, whose to say it might not have been again and The Warriors Three will make an appearance after all?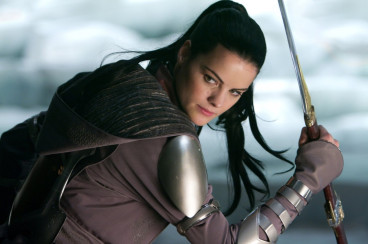 While the idea of the well-loved threesome popping up is enough to get fans excited in itself, the return of The Warriors Three to the Marvel Cinematic Universe could mean that another member of Thor's Asgardian entourage might too make a comeback; Jaimie Alexander's Lady Sif.
The Blindspot actress has portrayed Thor's right-hand woman since the original and has even reprised the role in TV series Agents OF S.H.I.E.L.D. briefly, so it's understandable why fans would like to see her again in Ragnarok.
Directed by What We Do In The Shadows' Taika Waititi, Thor: Ragnarok also stars Tessa Thompson, Idris Elba, Tom Hiddleston, Mark Ruffalo, Jeff Goldblum, Karl Urban and Cate Blanchett and is scheduled to reach UK cinemas on 27 October 2017. It will be seen on US big screens a little later on 3 November.
For more entertainment news follow A-List on Twitter @Alistinsider