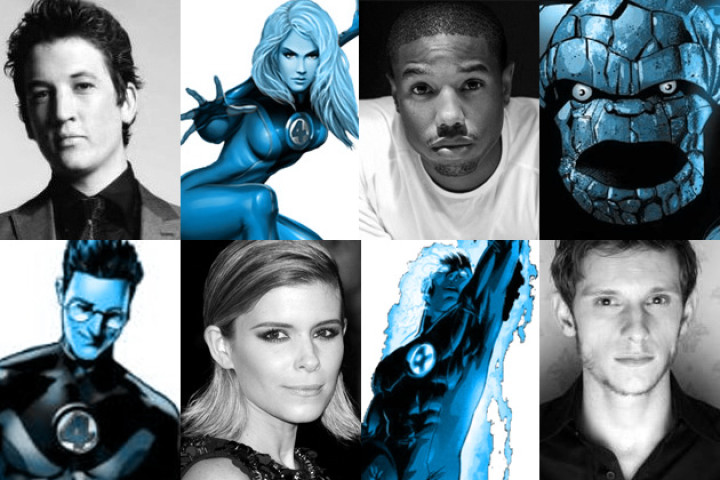 Fans of Fantastic Four Reboot are anxiously waiting for the first teaser of the movie and there are chances that they could see it on Tuesday, 27 January night US time.
The first footage of the superhero movie was supposed to debut with the premiere of Kingsman: The Secret Service; however ComicBook reported that the teaser will be out earlier.
AMC's John Campea has tweeted that the trailer will be aired any time on 27 January.
The Fanstastic Four trailer drops tomorrow.

— John Campea (@johncampea) January 27, 2015
Meanwhile, a Twitter user named 'G@BRIELGR@Y' claims that he has seen the the first cut footage of the upcoming teaser and describes those as 'fast and gritty' but 'entertaining'.
#FantasticFour trailer is surprisingly entertaining. Expect a grittier take but with some extremely fantastical elements too. #Optimistic. — G@BRIELGR@Y (@GBRIELGRY) January 21, 2015
In another tweet, the user said, "Couldn't be more different from the last incarnation, loose camera work, fast and gritty. Looks good, not to be written off."
Before the trailer release, first pictures of the four superheroes have been surfaced online.
Below is the picture of Johnny Storm as the Human Torch.
The first official look at The Human Torch's suit in Josh Trank's #FantasticFour. pic.twitter.com/urwd7BJrFV

— Antony Brown (@AntonyBrown_93) January 27, 2015
The highly anticipated superhero reboot by 20th Century Fox's will have Miles Teller, Kate Mara, Michael B Jordan, Jamie Bell, and Toby Kebbell as the lead.
During an interview with Collider, movie director Josh Trank revealed why there were no leaks or buzz from the movie sets as it happens for other super hero movies.
The official synopsis of the upcoming superhero movie reads:
The Fantastic Four, a contemporary re-imagining of Marvel's original and longest-running superhero team, centers on four young outsiders who teleport to an alternate and dangerous universe, which alters their physical form in shocking ways. Their lives irrevocably upended, the team must learn to harness their daunting new abilities and work together to save Earth from a former friend turned enemy.
The Fantastic Four will be released on 7 August, 2015.