Far Cry 5 gameplay trailer opens the doors to Eden's Gate at Ubisoft's E3 showcase
Far Cry 5 launches for Xbox One, PS4 and PC in February 2018.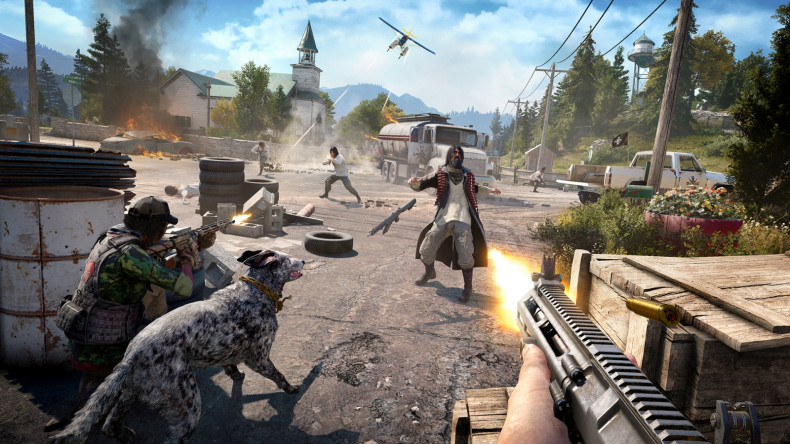 Ubisoft showed gameplay for its upcoming open world shooter Far Cry 5 for the first time at the publisher's E3 2017 conference today (12 June). The footage gave players a brief look at the game's setting and mechanics.
After the tropical beaches of Far Cry 3 and its sequel's chilly Himalayan heights, Far Cry 5 takes players to the fictional Hope County in Montana, situated deep in the heart of rural America.
The title stars a deputy sheriff within the region tasked with investigating and bringing down a religious cult called The Project at Eden's Gate, which has taken over the region.
As with Ubisoft's recent entries in the first-person series, Far Cry 5 is placing a heavy focus on its villain, The Project's sermon-spouting mastermind, The Father.
The footage (embedded below) showed the player, another character called Grace Armstrong and a dog companion called Boomer scouting out a church belonging to the cult before sneaking in.
After some slow sneaking, the gameplay showed a montage of gameplay clips in cars, in planes, and naturally plenty of gunplay as well.
Announced in late May, Far Cry 5 makes a number of significant changes to the Ubisoft's sandbox franchise, including the addition of fully customisable player characters and a fully co-op campaign mode.
The initial reception following the game's reveal was relatively positive, however a bizarre petition appeared online called for the game to be cancelled on the basis that its premise of a murderous cult group capturing and killing civilians is somehow anti-American. Okay then.
Far Cry 5 will be released on 27 February 2018 for PS4, Xbox One and PC.