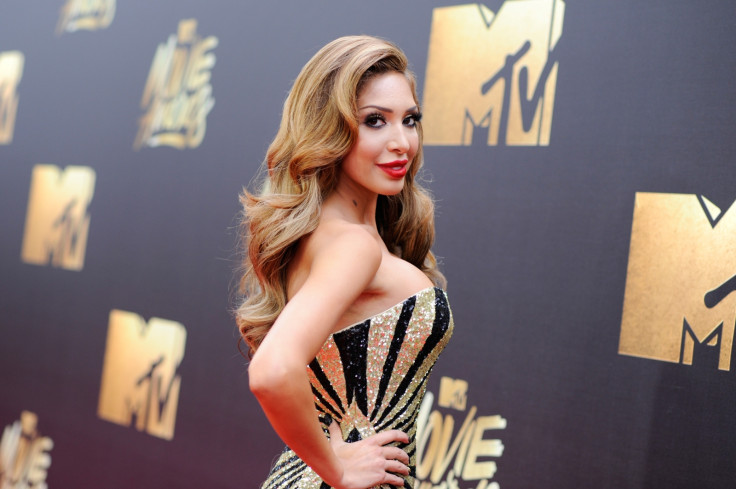 Teen Mom fans are well aware of Farrah Abraham's rocky relationship with her mother Debra Danielsen. However, the drama between the mother-daughter duo might have hit an all new peak as evident from a sneak peek video of the upcoming finale episode of the MTV show.
Taking to Instagram, the 26-year-old TV star shared a promo clip ahead of the Teen Mom OG season 4 finale this Monday. Unfortunately, the video revealing a violent outburst between Farrah and her mother didn't go down well with fans, who have bombarded her profile's comments section with furious responses.
In the short video, the Teen Mom star not only picks up a fight with her mother but also seems to provoke Debra's new fiancé, Dr David Merz. Ultimately, things take an ugly turn as Farrah responds to her soon-to-be stepfather by showing him the middle finger and shutting him down saying, "You s**k at being a doctor b***h."
Soon, Farrah's ugly war of words started a social media debate with her followers slamming her "disgusting" behaviour and warning about a similar response from her 8-year-old daughter, Sophia.
"Farrah please just stop being on TV... Just do yourself a favor and be a bad mother in privacy. The world has had enough of your crazy mouth. You're so disgusting" an infuriated viewer wrote.
Another critic warned, "The worst part is that it rubs off on your daughter and she thinks it's fine to have a bad attitude and also treat people like they are nothing. One day all this will come crashing down around you and you will have nobody left who wants anything to do with you."
"Such disgusting behaviour for a mother," a user wrote on Instagram. As the flurry of comments continued, several questioned Farrah's inclusion in MTV's brand new show Love Socially.
"Do you really want this filthy garbage to be on your new dating show??@mtvasia," someone asked, another added, "Shame on @mtv for allowing such behavior."
"You then have the nerve to say you show your daughter the right ways and to show respect and how to treat people!!" a critic wrote.
Most recently, the Teen Mom star, who also appears on the reality stars special edition of Marriage Boot Camp, sparked major fan backlash after using a racist remark against her co-star Paula Johnson.
"When I go f**k your son, I'll send you a picture," Farrah yelled at Paula adding, "Disgusting black piece of s**t," as per In Touch Weekly.
The racist abuse was, condemned by fellow guest star Kendra Wilkinson as well, who said, "This b***h didn't just offend Paula, she offended my husband and my kids... You're going f*****g down, dude."