Teen Mom Farrah Abraham's bikini-clad photos spark frenzy on Instagram: 'Hiding that baby bump'
Reality star revealed she is hoping to find love on her new MTV show Love Socially.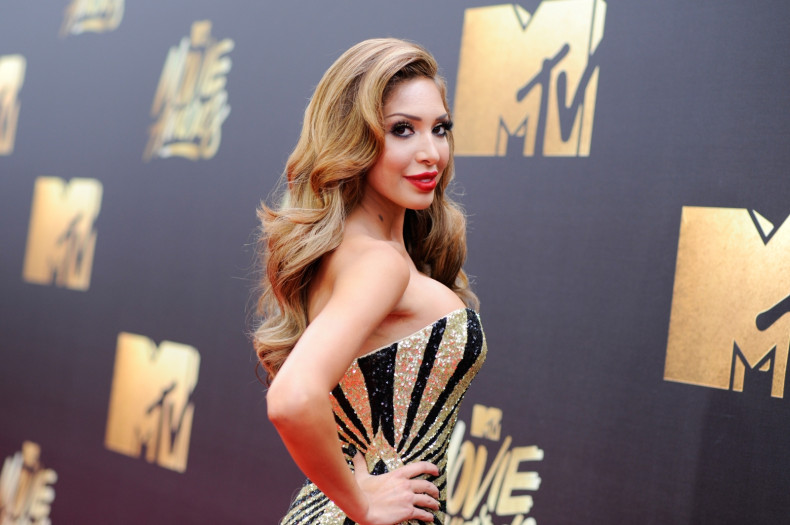 Farrah Abraham's fans are not buying into her claims that she is not pregnant with baby no. 2. Instead, followers of the Teen Mom star have bombarded the comments section of her latest bikini-clad photos with a bunch of queries about her rumoured pregnancy.
The reality star attracted the flurry of questions after she shared some sun-kissed photographs of herself on Instagram. With the latest pictures that show Farrah donning two different bikinis, the reality star also seems to be doing some sort of promotions.
"Girls, I'm coming in HOT," she wrote along with the sunny snaps adding, "I'm talking bloat-free, flat tummy, and feeling confident enough not to hide in sweat pants... A picture is worth a 1000 words, but clearly we just need 3."
No sooner had the 26-year-old shared the promotional photos, than fans flocked to social media with all sorts of questions. Mostly people were intrigued about her alleged "baby bump" as the pregnancy chatter continues to swirl.
"Wait. I thought she was pregnant," one Instagram user commented. A second observer wrote, "Hiding that baby bump."
"Lol, funny how you keep pushing this flat tummy tea yet the world says your pregnant?" another follower shared.
"There's only two pics and neither of them show your 'flat tummy'.
"Neither of these pictures show your stomach?
Addressing the whirlwind baby rumours, the reality star recently told E! News that she's neither pregnant nor engaged. "No. I am not," she said. "I hope I don't look pregnant! I am not engaged that's why I am single.Maybe I'll meet a new guy here?"
Farrah, who appears on the new MTV show Love Socially, also opened up about finding love on TV.
"I hope I find [love] this summer. The new show is called Love Socially. It's based with MTV UK and International, so a division of Teen Mom. [It will be filmed] in Australia, London and four other countries with four other celebrities," she told Us Weekly.