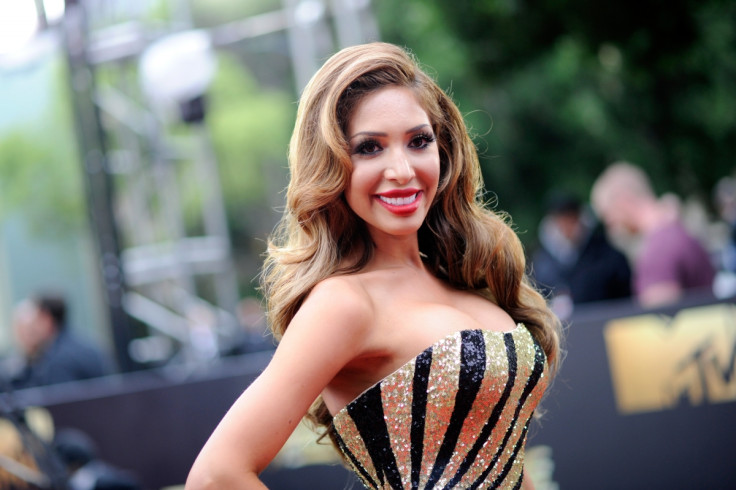 An unexpected outburst involving Farrah Abraham and Paula Johnson - Chad "Ochocinco" Johnson's mother – on this week's episode of Marriage Boot Camp has taken social media by a storm. The reality stars special edition saw the two engaging in an explosive argument until things took a downhill turn with Farrah hurling an allegedly racist abuse at Paula.
A recurring issue with Paula seems to be her alleged struggles with alcoholism, but none expected her seemingly drunken rant to turn so violent with both her and the Teen Mom OG star screaming and abusing each other.
As things got worse between the two, Paula shot back at the 26-year-old reality star calling her a "b***h" and "trailer park trash". Not the one to keep it low, even Farrah had an immediate response as she capped on her sexuality to get back at Chad's mother.
"When I go f**k your son, I'll send you a picture," the Teen Mom star yelled. Unfortunately, the name calling was not the end of the feud as Farrah allegedly used a racist slur to shut down her nemesis.
"This is some trailer park trash! Disgusting black piece of s**t," In Touch Weekly quoted her as saying.
Farrah's alleged racist comment on the WEtv show, however, didn't go down well with her co-star, Kendra Wilkinson. "I'm not going to be in the same room as Farrah after using the race card — period," the mother of two biracial children was quoted as saying. And looks like it's not just Kendra, but the Teen Mom star's fans have also taken offence with the comment.
"How could someone provoke you to be racist? Like I honestly 100% was team Farrah but crossing that line. Paula is human and has emotions too," a Twitter user commented on a series of screenshots shared by the Teen Mom star.
"Farrah will do anything for attention and camera time," another follower wrote, while a second shared, "Watching Farrah constantly disrespect Paula and both her parents is just disgusting. She'll never get ahead by brow-beating and belittling."
"We have yet to see Farrah ever show remorse, feel guilt or apologize. #narcissisticbehavior," another comment read.
"No one has the right to make a racist comment no natter what the situation is. You we're being racist towards Paula, just admit it."
Fans lashed out at the reality star on Twitter despite Farrah posting the screen grabs of what seems to be a conversation with Chad proving that they might be in a relationship.
"Paula realize [you're] not going to treat people badly, attack people, provoke, be racist [and] be an alcoholic,' she wrote, sharing screenshots of her text messages with Chad. "WRONG is WRONG," the Teen Mom star wrote.