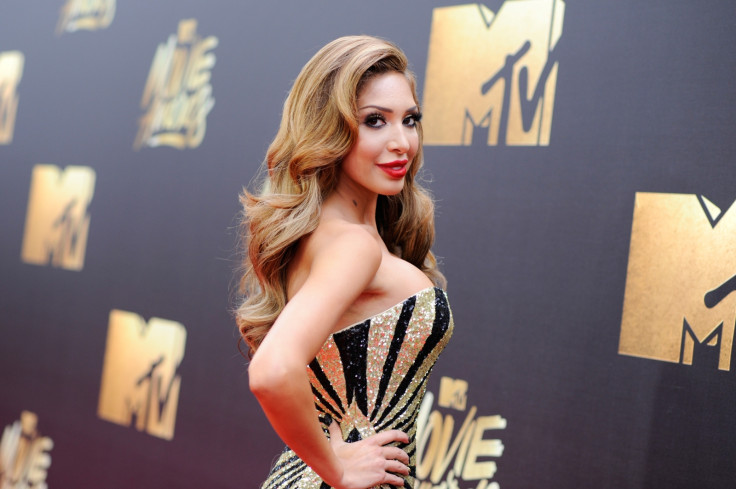 Farrah Abraham has been slammed for her bad behaviour numerous times on social media. However, there is an explanation for all that she does.
Apparently, it is not just the reality star's behaviour that has ticked off some people. Some fans have also been criticising her for showing off her body in racy videos and photos. In 2013, she faced the wrath of fans when a sex tape of hers with porn star James Deen was released and that was followed by another sex tape the next year.
The reason as to why Farrah Abraham is the way she is has to do with her past, which is a pretty dark one. Farrah's father Michael Abraham revealed the reason while talking to people on social media on Saturday (1 July).
Michael made the revelation when people asked about Farrah on Twitter. Replying to a tweet, he referred to Farrah as his "daugther", a typo which anyone can make. But, someone replied, "Well, we can see where she gets her illiterate word salad from, can't we?!"
Michael fired back and said, "Mine comes from being a disabled VET for hearing loss... Farrah's is from her trauma -- shame on you for your judgement."
"What trauma?" another person asked. "You guys mention it but never say what trauma. What happened to Farrah?"
Farrah and her family have mentioned about their daughter's trauma in the past but refrained from revealing the details of the ordeal she endured until now.
"It was many things...fighting between her mom & father, Debra & her physical actions toward Farrah & her sister. Farrah was raped a few years ago," Michael wrote, according to The Hollywood Gossip.
When someone told him that "When she did PORN, THAT'S NOT RAPE", Michael replied, "Get your head out of your ass...It happened (yes Farrah was raped) after that video... facts not your hate."
"Many ppl have trauma...Still gives no one the right to treat ppl like dirt. She needs to control that sh-t," one person said and Michael answered, "Some people can not and Farrah is working with professionals to overcome it."