Faryal Makhdoom has sparked a religious row on her latest Instagram snap over an "un-Islamic" outfit of a hoodie and thigh-high boots.
The 26-year-old cosmetics entrepreneur – who is pregnant with her second child from husband Amir Khan – was promoting a pair of boots on the social media platform from Hidden Fashion, but received criticism over her choice of clothing.
Makhdoom, sporting an oversized black hoodie with her high-heel thigh-highs offering a hint of leg skin, captioned the shot: "Winter knee high satin boots from @hiddenfashionofficial#IAMHIDDEN X."
Despite looking polished and almost nearly covered-up entirely in the outfit, which she finished off with French plaits and a glowy makeup look, the American-Pakistani star was slammed for her lack of "self respect".
One person wrote: "Self respect is so important and am sorry I felt sorry for u before now I just think... ya just want un-Islamic attention ...."
While someone else said: "Faryl I honestly think I've you learnt anything from your past... your a married Muslim woman pregnant and expecting people to compliment your dress code!"
A third added: "You call yourself Muslim."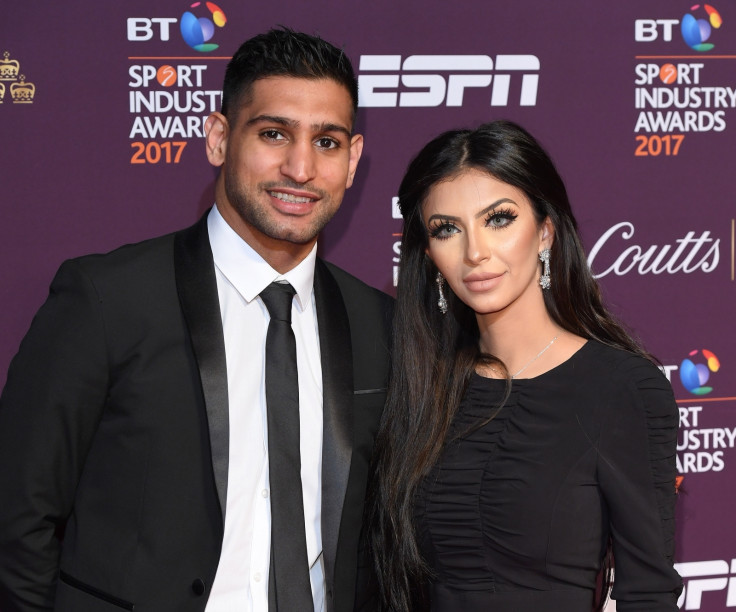 Some of Makhdoom's 840,000 followers fiercely defended her, with one person commenting: "You look gorge in those heels #HatersGunaHate ...keep slaying like a boss!!"
As someone else told a troll: "leave her alone and go do sumthing constructive with ur life."
Makhdoom's latest post comes after the report that her British-Pakistani boxer husband claimed that he is often set up by women to make it look like he has been cheating.
After Khan was accused of being unfaithful to his wife, with several women saying that he had messaged them and arranged meet ups in hotels, but has said that he is often hounded by women for pictures which are later used against him.
He told The Sunday People: "I think it's unfair these girls message me first, they turn up wherever you are. Nowadays you can see where you are so I must have tweeted that I was in a hotel with a friend having some drinks in a bar and the girl comes up there, they set you up and take a picture."
Khan added: "I'm a kind guy. I'm not a guy who would say to someone, 'Go away and leave me alone', but would sit there and have someone sat there taking pictures with you."