Ever wondered how models make it to the covers of magazines and billboards and on to the runways of fashion shows?
There are people in fashion whose job it is to make this happen. Model bookers or booking agents play a crucial role in the industry - although they are often overlooked.
At a busy desk in her London office Victoria Rich sits on the phone patiently listening to a model she represents complain about her latest job, gossip about the weekend or seeking solace after a bad day at work.
Rich works as a senior booker at London-based model agency FM Agency, which lists Ralph Lauren and Dunhill among its high-profile clients. Her role entails checking options for models, negotiating their fees, arranging appointments with potential clients and ensuring models are at the right place at the right time.
She also has to have a great understanding and intuition for which model will suit a particular client.
Additionally, Rich is responsible for managing her models' career paths effectively. She looks after everything from their personal style and image to helping them forge the kind of career path they want. Will they be better suited to an editorial or a commercial career? These decisions are all in the hands of people such as Rich.
Consequently, the role demands a host of skills including the ability to multi-task and being comfortable with making important decisions each day.
"It's a very physically demanding job," says Rich.
Most importantly, Rich notes that she has to be flexible as she is essentially working as the "middle person" between models and clients. "Marrying the two together and making it work - it's a juggling act really," she says.
Because the days can be hectic Rich admits that it's important to "remain unflappable" even when workplace demands are pulling her in different directions. "It's a very stressful industry we work in so keeping a cool head is crucial."
The function of a booker in the greater context of the fashion world is largely about managing relationships, says Rich. "The relationship aspect between yourself and the client is important," she says. A great deal of trust, understanding, knowing your recommendations will work, and understanding what clients are looking for in a model are all important.
Despite the constantly changing pace, Rich says she enjoys the variety of the job. "Every day is different; you never know what is going to happen day to day so it can be very unpredictable in that sense. But it's a lively, energetic place to work."
Rich also enjoys helping models carve a career and seeing them succeed. "It can be very exciting. I enjoy being part of their [the model's] success. You can share it with them.
"Carefully planning a model's career and doing the right job to lead them in the right direction - I get real satisfaction out of that."
But with the highs come some lows. The job can be emotionally taxing and there are growing pressures. "It's a very competitive, fast-paced industry and getting more and more so. It's getting quite pressurised in that way.
"Dealing with other peoples' emotions and stress can get pretty overwhelming at times. Fashion weeks can be a particularly stressful and tiring time of year too, with long hours and lots of travelling involved."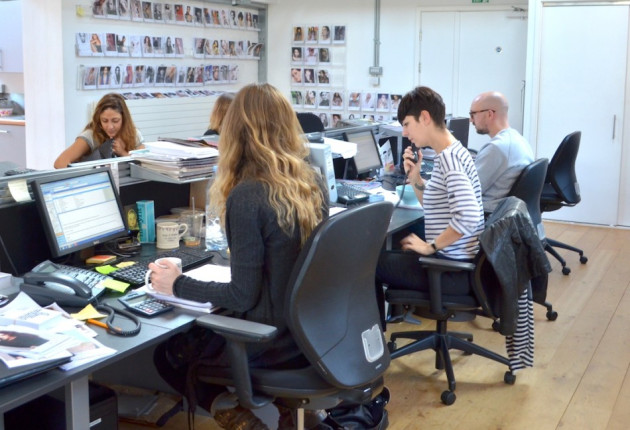 Rich remains passionate about her work. She is excited about 2012 and believes fashion will continue to flourish even though the UK and other countries are faced with increasing unemployment levels and the threat of a double-dip recession.
But she believes fashion and recession times often go hand in hand with each other. "In times of recession, glamour becomes more prolific - people want to escape a lot more," she explains
Because budgets will be tighter this year, Rich predicts there will be an increased pooling of resources, such as collaborations between designers and the high street.
"The high street tries to support younger designers who sponsor newcomers to get on their feet. Things like H&M Versace have proved very successful and we should see more of that in the coming year."
While a high-glamour look has been popular over the past year, Rich predicts 2012 will move more towards a "natural beauty" look, meaning models need to be more accessible to the public. Advertising has been dominated by celebrities for a long time but the average consumer cannot always relate to them.
That has created a shift in the way fashion is portrayed and consequently advertisers are adapting to the demands of the mass market and employing models who can relate more to consumers.
"Your average person is more fashion-aware these days - when they do see the models on the high street it's them buying into the aspiration of high fashion," she says.