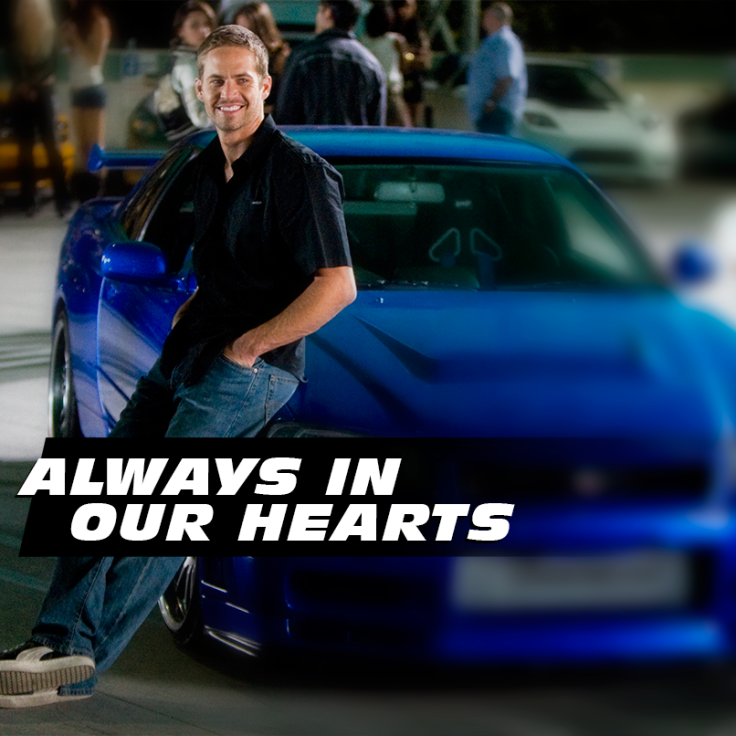 Fast and Furious producer Neal H Moritz dished about working on the eighth instalment without Paul Walker in a recent interview.
Furious 7 marked the franchise's greatest challenge yet, following the tragic death of star Paul Walker in November in the middle of production. The film's ending was changed to include a fitting tribute to the late actor, and the movie ended up becoming the highest-grossing instalment in the series.
Neal H Moritz told Screen Rant, "We're trying to do what we always do, which is try to come at it from a character point of view and figure out where the characters would go from here. I think the thing that's made The Fast and the Furious special is obviously we have incredible action and so on."
"But the thing that people really relate to the most is the characters. We're lucky that we have a lot of great characters. Unfortunately, we don't have Paul anymore," the producer explained.
Moritz talks of a huge challenge to go on without Walker's character in the movie.
"His [Paul] character... has moved on. But we feel like there's a lot still to be mined. That's where we're starting. We're really talking about the characters, where they all sit right now. It's a huge challenge."
Previously, Universal chairman Donna Langley emphasized the importance of the cast in the series at The Hollywood Reporter's ninth annual Power Players breakfast.
Langley suggested that the franchise took a great hit losing Walker and that casting was one of the most crucial factors in The Fast and the Furious universe.
"[Paul Walker] brought something very unique and very special to the franchise, but we've always tried to up the ante both with the casting and what the movies are about," Langley said at the event.
The plot of the Furious 7 sequel will follow Diesel's character Dominic Toretto and his gang as they go on another adventurous journey, chasing cars and exploring the streets of New York.
In addition to original stars Vin Diesel and Michelle Rodriguez, Fast & Furious 8 is slated to bring back Furious 7 antagonist Jason Statham, and Dwayne Johnson.
Fast and Furious 8 will release on 14 April 2017.