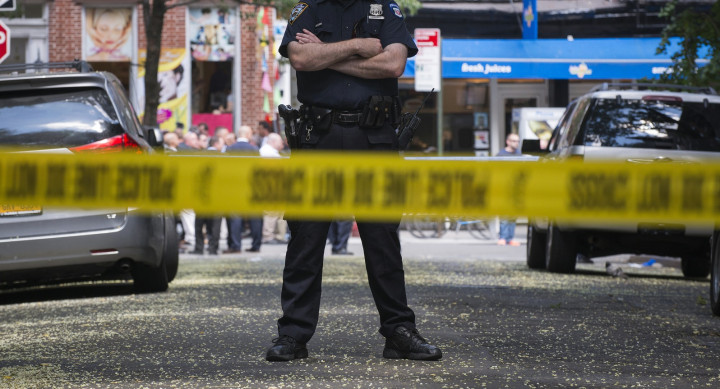 Fat New York Police Department officers are to be forced to chip in to pay for gym equipment in a bid for overweight cops to shed excess pounds and get in shape.
The move came after a group of NYPD officers Community Affairs Division grew so fat their commander decided they should fork out towards a new gym room.
Sources told the New York Post that some of the state's Boys in Blue had ballooned so much they were unable to chase suspects.
"They are mostly all pathetically fat. They get heavy on the job . . . There's a lot of sitting around and eating Twinkies at your desk," the source said.
In a bid to banish the bulge, inspector Ellen Chang - a triathlete - ordered those under her command to stump up $30 (£18.50) each to fit out their headquarters with an exercise bike, a treadmill, a StairMaster and dumbells.
"I've done two half-triathlons and run in three marathons here in the city, so I wanted to get the guys and gals here motivated and have some equipment on site for them," Chang said.
Despite some resistance from officers, Chang claimed the scheme was "going well" and said she had contributed toward the equipment.