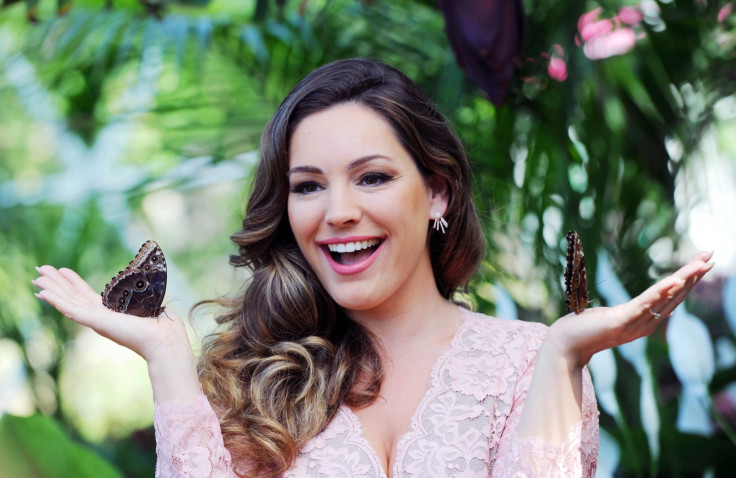 Kelly Brook has been targeted by online body-shaming trolls once again. The model-cum-actress has been called "fat" for posting an image of hers on social media.
Brook shared an image of hers on Instagram from her recent holiday in France – but fat-shaming trolls weren't happy with the photo, which shows her posing in a green bikini, with the sea in the background.
The post, which the 37-year-old shared, was bombarded with hasty comments, with many calling her "fat" and someone even suggested her to "lose 5 kg".
"U got fat," one user commented, according to The Mirror. The photo has since been removed from the photo-and-video sharing application.
Another wrote, "Bro, you have gone a little chubby."
Some users even accused her of digitally altering the image.
"It's a shame you feel the need to photoshop your pictures to appear slimmer," one said.
Another added, "You're just lovely the way you are and it just makes you look silly when you edit a picture that's been published of you naturally already. You are beautiful."
Brook, however, was not going to let this one slip as she took to Twitter to hit back at fat-shaming haters with an epic response.
"I have thick skin – literally!" she wrote when a fan posted a supportive message, letting her know that "you make me proud to have curves."
She added: "I have lovely smart people follow me on social media who I like talking with! I will not let the negativity of a few stop me sharing."
Talking about photoshopped images, Brook was recently accused of doctoring one of her photos, which shows her relaxing at poolside in a black swimsuit.
"Photoshopped! Just look at the decking! You don't need to do that!! You have a great body!" a user commented.
Another added, "Were you drunk when you edited this? Come on at least make it convincing."