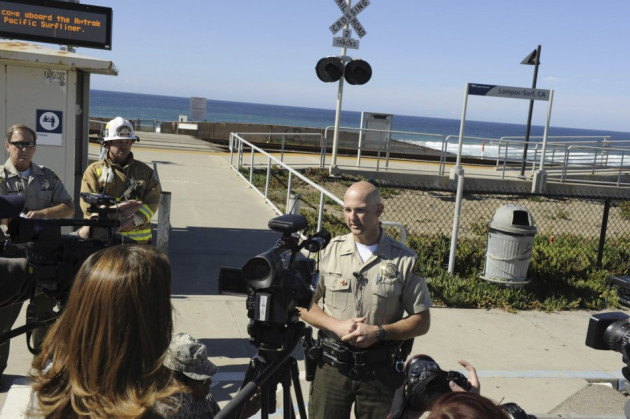 A surfer in California who died after being attacked by a shark has been named as Francisco Javier Solorio.
Solorio, 39, died at the scene after bitten in his upper torso. He had been surfing off the coast of Surf Beach in Lompoc.
Santa Barbara County Sheriff's Department said the attack occurred in the morning of 23 October. A statement said: "A 911 call came into the Sheriff's dispatch centre stating a man had been bit by a shark while surfing near Surf Beach in Lompoc.
"A friend, who was also surfing and witnessed the shark attack, swam over to assist the victim pulling him out of the ocean and onto the beach. The victim's friend started first aid procedures while another surfer called 911.
"The Vandenberg Air Force Base Fire Department arrived and took over emergency procedures. The male victim was pronounced dead at the scene by paramedics."
The beach was close to the Vandenberg Air Force Base but the base said Solorio was not affiliated with the Air Force.
Sergeant Mark A Williams said: "We've had shark sightings up and down the Santa Barbara coastline pretty frequently recently." He added that all sightings were well publicised.
Lieutenant Erik Raney said there were no shark warnings posted at Surf Beach on the day the attack took place, saying they do not normally put up notices unless there had been a recent shark sighting.
All the beaches along the Air Force base's coastline will now be closed for 72 hours as a precaution. They type of shark that attacked Solorio is now under investigation.
Almost two years to the day, another fatal attack took place on the same beach in California. On 22 October, 2010, 19-year-old Lucas Ransom was attacked while boogie boarding. His friend said the shark was between 14 and 20ft.
Fatal shark attacks are rare. According to the Florida Museum of Natural History Ichthyology Department, there have been 471 fatal shark attacks worldwide since record began in 1580.
National Geographic says the number of shark attacks have risen over the last several years. However, it claims this is not because sharks are more aggressive, but because more people have taken to swimming in the sea.