Father 'disembowels brother-in-law with pocket knife on bus' as horrified passengers film attack
Fight broke out between pair after victim accused attacker of sending people to 'jump him', court hears.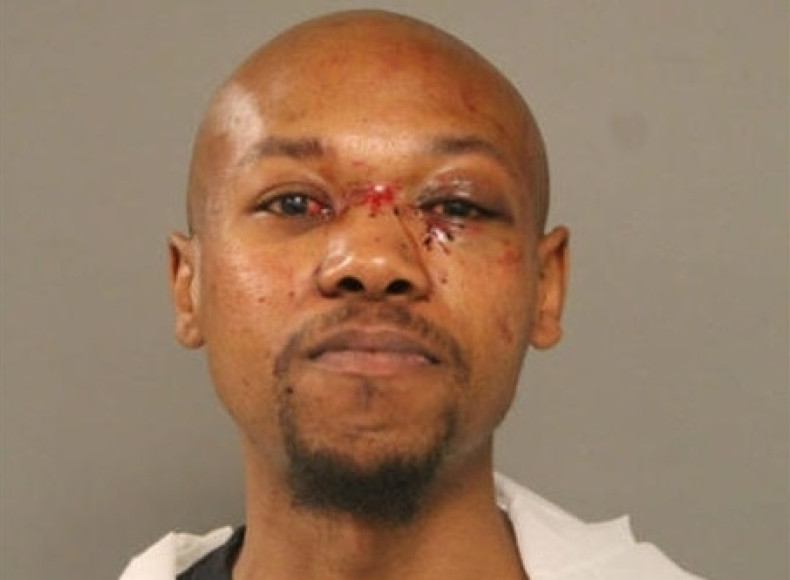 A married father of three partially disemboweled his own brother-in-law by stabbing him at least 25 times in front of horrified bus passengers as they travelled through the US city of Chicago, prosecutors claim.
Darnell Scott, 37, allegedly used a two-inch pocket knife to stab his 50-year-old victim in the abdomen, neck, legs, arms and head as the pair rode the city bus at around 6.30pm on Thursday (30 November).
The brother in law survived the attack, but was taken to hospital in critical condition.
Scott, of the first block of West 65th Street in Englewood, was also hospitalised for less serious injuries.
He was denied bail after being charged with aggravated battery with great bodily harm, the Chicago Tribune reported.
The attack happened after Scott got on the No. 63/63rd Street bus and walked past his victim to the rear of the vehicle without saying a word, Assistant State's Attorney Craig Taczy told a court.
Despite being related by marriage, the pair do not have a friendly relationship, Taczy added.
The brother-in-law, who has not been named, was then said to have approached Scott to ask him if he had previously sent people to "jump him".
The pair became involved in a fist fight, with Scott allegedly throwing the first punch, before both men fell to the floor of the bus and wrestled.
It was at this moment that Scott took out a pocket knife and repeatedly stabbed his brother-in-law in a frenzy, Taczy said.
Other passengers were said to have taken out their mobile phones to film the attack, with one clip showing the pair brawling at the rear of the bus.
Police say Scott admitted the stabbing when he was arrested after getting off the bus, which stopped in the 300 block of West 63rd Street. The knife was also taken into evidence.