Fawlty Towers co-creator John Cleese attacked for criticising Swedish hotel on Twitter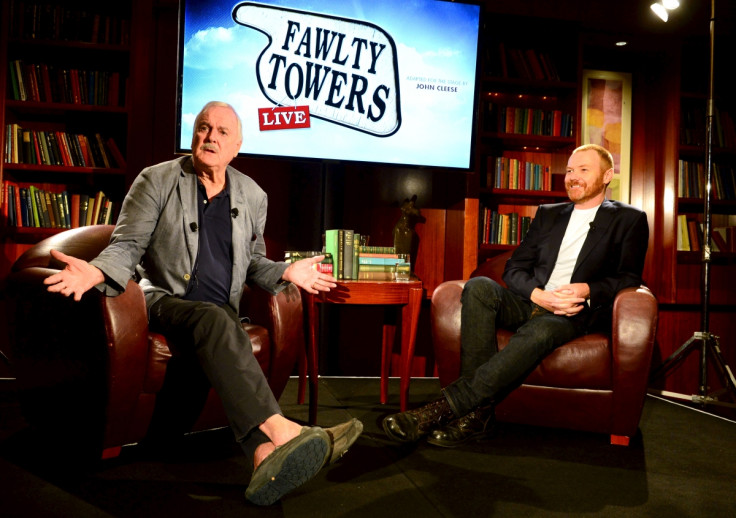 Comedian and British national treasure John Cleese has been condemned for posting a series of mean-spirited comments about a Fawlty Towers-like hotel he was staying at in Sweden. Cleese, touring the country as part of his Last Time to See Me Before I Die tour, made the remarks about a branch of the Elite Hotels chain in Linkoping.
Having first made a complimentary comment about another branch of the chain – "Just stayed in excellent hotel the @elitehotels Karlstad. Efficient, friendly, very good food. Nice 14th century lifts, too…" Cleese went on to make a number of less effusive comments about the company's Linkoping branch 200km (125 miles) to the south-east of the country.
"In marked contrast to @elitehotels Linkoping," he wrote. "Here's the view into the corridor from my room." The accompanying photograph shows a hotel corridor in which are stacked tins of paint. He adds further comments and photographs showing another corridor in which are two step ladders, saying "It's not a hotel. It's a construction site with optional accommodation", and a shower in which he is outraged to discover there is no soap dish.
However, sympathy was in equally short supply for the former Monty Python genius. One responded: "It's not nice to use your famous name to thrash a hotel. Why didn't you pay for a five-star hotel?" Others suggested the star sack his manager.
However, most made remarks pointing out the irony of the co-creator of Fawlty Towers moaning when a real-life hotel failed to live up to expectations.
"What did you expect?" wrote one, referring to a classic scene in the sitcom. "Herds of wildebeest sweeping majestically, or Hanging Gardens of Babylon?"
Cleese, who co-wrote Fawlty Towers with Connie Booth, has been in the headlines more for his views than his comedy recently, joking about his divorce settlements and claiming he was warned not to speak at university campuses due to his political incorrectness. He also threatened to sue an Australian theatre company for allegedly basing a theatrical dinner show on Fawlty Towers without his agreement.
© Copyright IBTimes 2023. All rights reserved.