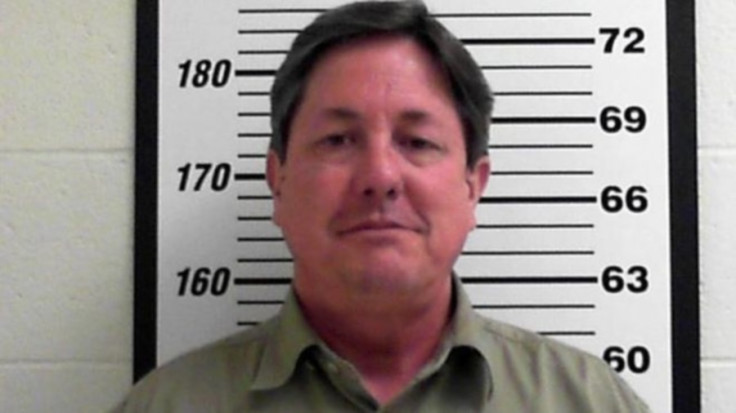 The FBI is offering a $50,000 (£38,000) reward for information leading to the arrest of an escaped polygamist leader who fled home confinement in Salt Lake City.
Lyle Jeffs, brother of infamous polygamous "prophet" Warren Jeffs, was awaiting trial on charges concerning a multimillion-dollar food-stamp fraud when he used olive oil to slip out of an ankle monitor before fleeing.
Warren Jeffs is serving a life sentence for repeatedly sexually assaulting his 12- and 15-year-old child "brides" at his cult compound in Texas.
Federal agents believe there has been a significant falling out between the two brothers and hope that the money will bring fresh information leading to Lyle, Associated Press reports.
Warren Jeffs is continuing to run his polygamist Fundamentalist Church of Jesus Christ of Latter-Day Saints sect from prison, largely through orders to his brother, according to officials. But Lyle, 56, recently ignored a direct command from his brother, and he was sent away for a time to live alone and "repent", say federal agents.
"It could possibly be a fracturing of the leadership," Eric Barnhart, the FBI's special agent in charge in Salt Lake City, said at a press conference. "Somebody with whom he's had a falling out or otherwise may have a different feeling about him — the $50,000 may be what tips the balance for them."
Lyle Jeffs, who is considered armed and dangerous, has been on the run since late June. The
FBI said he was last seen in Utah near the Hildale sect compound, but he may have left the country.
The FLDS Church and its leaders, specifically Lyle Jeffs, maintain an elaborate network of cash drops, fake IDs and safe houses in the US, Canada and South America to avoid law enforcement, according to prosecutors. Lyle Jeffs owns a home in South America.
He and 10 other sect members were arrested in February on charges that they diverted at least $12m worth of federal benefits. They have all pleaded not guilty to fraud and money laundering charges.
The sect and its towns are still grappling with other legal action as well.
Former child bridge Elissa Wall, who was 14 when she was married to her 19-year-old cousin by Warren Jeffs, is suing Jeffs and his sect for damages.
A US federal jury recently found that two border towns — Colorado City in Arizona and Hildale, Utah — violated the civil rights of residents who did not follow the beliefs of the polygamous cult that controlled the communities by denying them basic services and protections.